Hazelnut & Gouda Grilled Cheese Recipe
Prep Time: 5 MIN | Cook Time: 10 MIN | Servings: | Calories: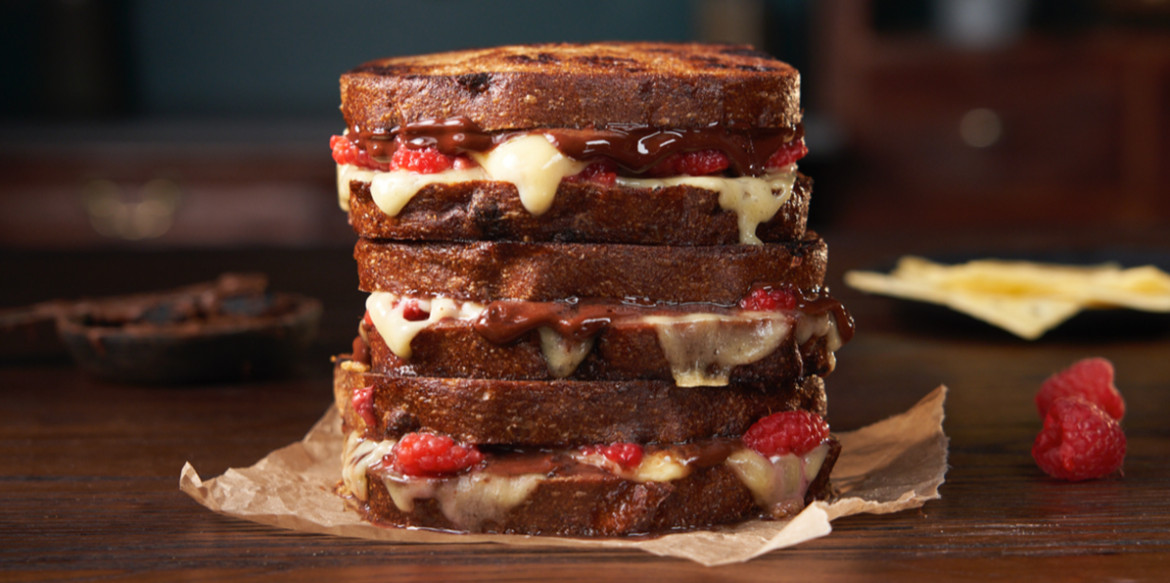 ---
This delicious version of grilled cheese sandwich combines the sweet flavor of hazelnut spread with Reserve Series™ Aged Gouda Cheese and fresh raspberries on grilled cinnamon bread.
Ingredients
4 slices Cinnamon raisin bread
2 Tbsp. Butter, softened
2 Tbsp. Hazelnut spread
1/2 cup Fresh raspberries, washed
Directions
Pre-heat a large electric griddle or skillet over medium-low heat.
Brush one side of each slice of bread with butter. 
Spread a mounded teaspoon of hazelnut spread onto the unbuttered side of 4 slices of bread.
Place fresh raspberries over hazelnut spread and lightly mash with the back of a fork.
Place 2 slices of cheese over raspberries.
Place remaining slices of bread on top, buttered side up.
Place 2 sandwiches on griddle and grill for 2-3 minutes or until golden brown. Flip sandwiches and grill an additional 2-3 minutes or until golden brown.  Transfer to plates, cut in half and serve. 
---