Cheeseburger Board
Prep Time: 20 Min | Cook Time: 15 Min | Servings: | Calories: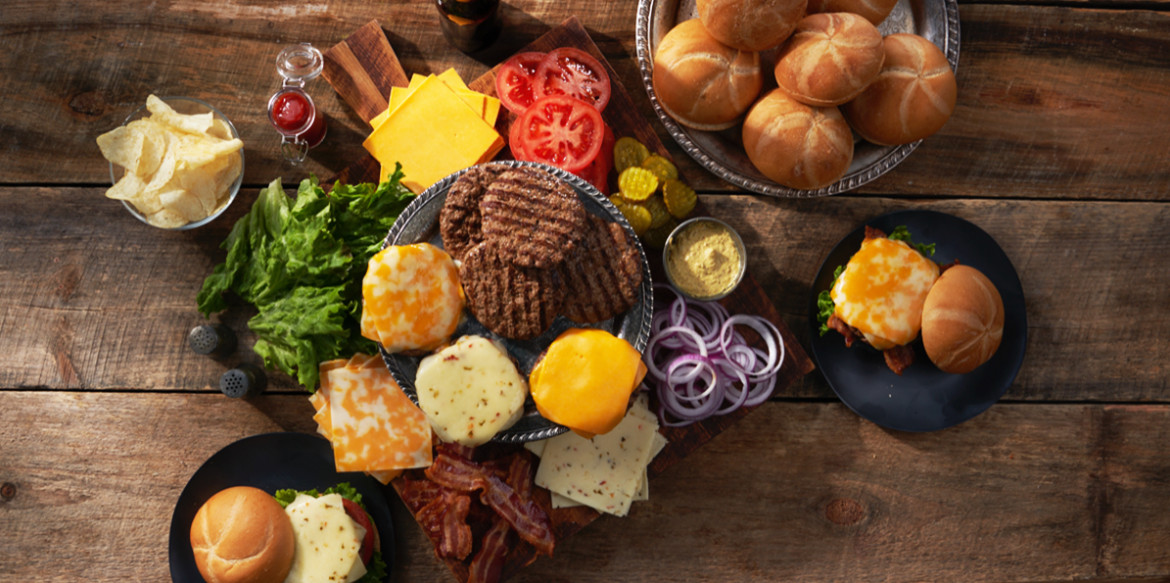 ---
Try serving those delicious burgers on a board with all the fixings. Choose your toppings, just make sure there is plenty of Sargento® Cheese Slices.
Ingredients
10-12 ea. Hamburgers, grilled
10-12 ea. Hamburger buns
1 bag Potato chips, of choice
20-24 slices Sargento® Cheese
3 lg. Tomatoes, sliced
2 med. Onions, thinly sliced
1 hd. Lettuce
10 slices Bacon, cooked
1 cup Pickles, sliced
½ cup Mustard, of choice
½ cup Ketchup
½ cup Mayonnaise
Directions
Place a dinner size plate in the center of a large board or round tray to use as a place holder. Transfer condiments into small bowls and arrange around the empty dinner plate with the buns, chips and other burger toppings. Grill burgers to liking, and top with cheese or leave plain. Place grilled burgers on the center plate and serve.
---