New Year's Charcuterie
Prep Time: 45 | Cook Time: 0 | Servings: | Calories: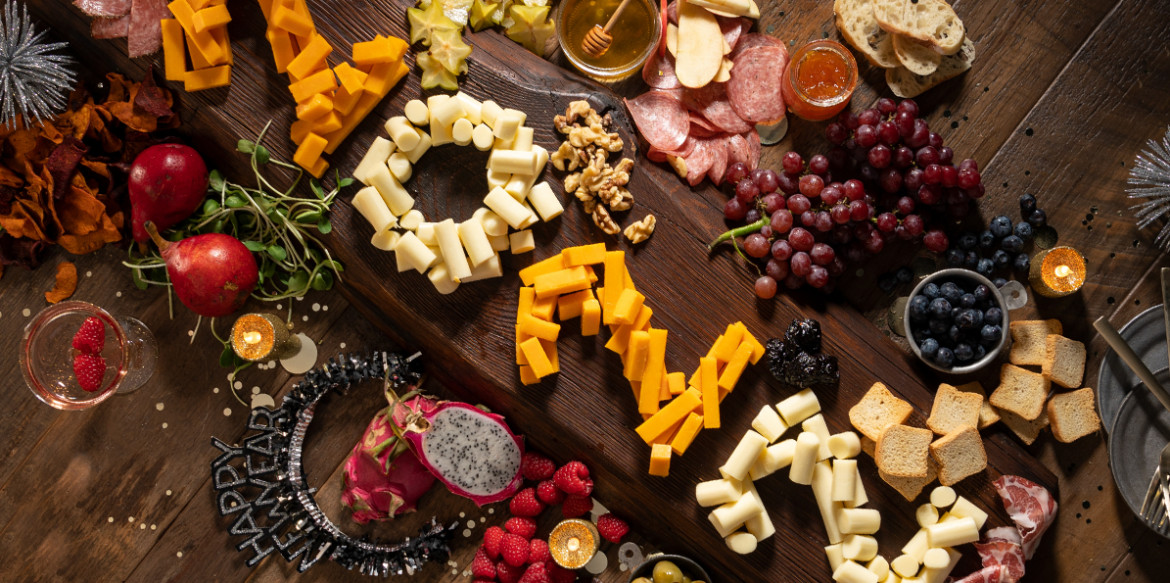 ---
Ingredients
16 ea. Sargento® String Cheese Sticks, cut into thirds
19 slices Genoa salami, thinly sliced
12 slices Capicola salami, thinly sliced
1 bag Chips of choice
1 bunch Red grapes, washed
2 ea. Star fruit, thinly sliced
12 ea. Grape tomatoes, washed
1 pint Raspberries
1 pint Strawberries, washed
1 pint Blueberries, washed
2 ea. Medium apples, washed, cored, thinly sliced
2 ea. Pears, washed, cored, thinly sliced
½ cup Green olives
6 ea. Breadsticks
½ cup Chocolate chunks
24 ea. Assorted crackers or crostini
½ cup Honey
Assorted greens for garnish, optional
Directions
Arrange cheese pieces in the shape of the numbers of the upcoming year on a long wooden board. Fill
in the remaining ingredients in bowls and on plates or on the table to the side of the cheese board.
Serve with glasses of champagne or sparkling grape juice or water. Serve.
---