Green & Yellow Charcuterie
Prep Time: 20 min | Cook Time: 0 min | Servings: | Calories: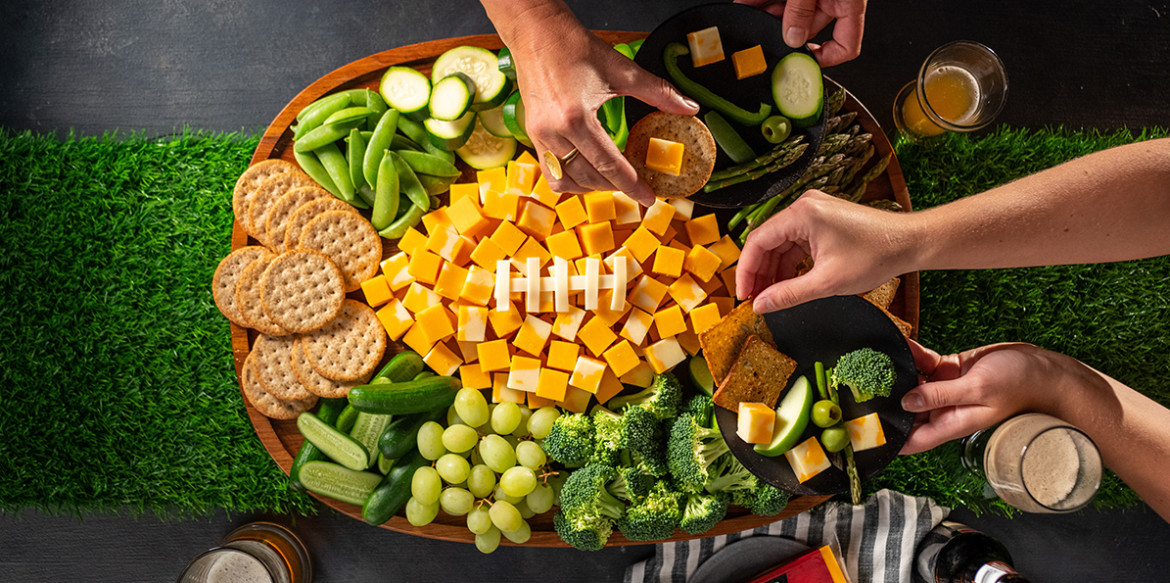 ---
Directions
Draw a football shape on a piece of paper the size you would like your cheese football to be. Cut out the shape and place in the center of a large board or serving tray.
Place cheese cubes on the football cutout one layer at a time until it resembles a football. Cut thin pieces of white cheese and place them in the center of the cheese football to resemble the laces.
Place the green vegetables and grapes around the football on the top and bottom. Place the crackers on the sides. Serve.
---