Spaghetti Pie
Prep Time: 10 min | Cook Time: 30 min | Servings: 6 | Calories: 262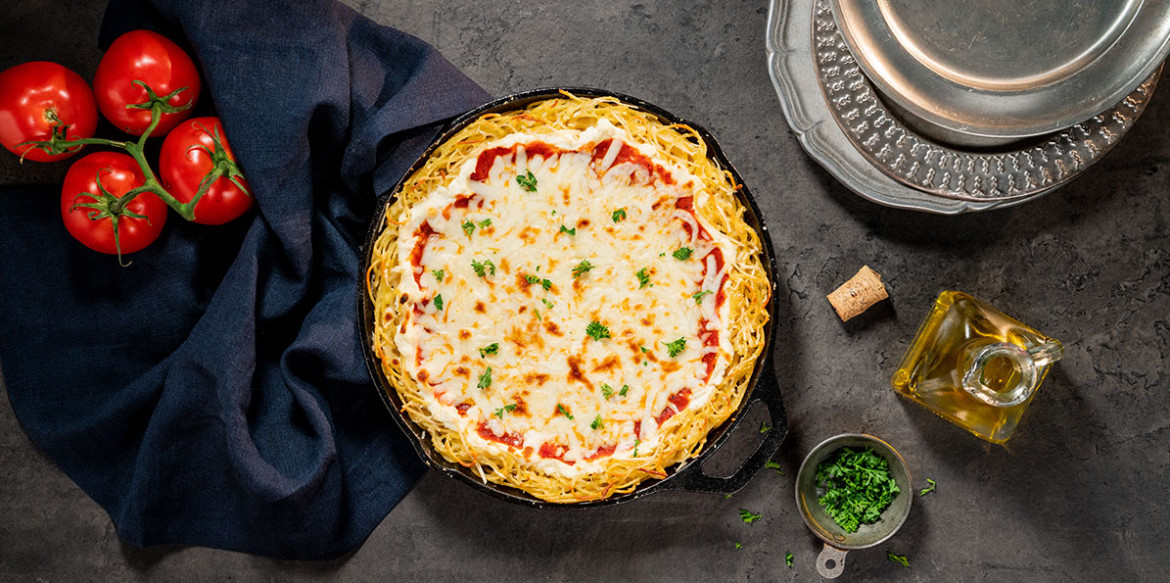 ---
This classic dish is the perfect way to use leftover spaghetti or even freshly cooked spaghetti when you're craving a filling dish. The flavors from Sargento® Shredded Mozzarella - Traditional Cut and a hearty pasta sauce all bake together until harmoniously melted.
Ingredients
6 oz. spaghetti, cooked
2 Tbsp. olive oil
2 eggs, well beaten
3/4 cup (3 oz.) Sargento® Shredded Mozzarella - Traditional Cut, divided
1 cup pasta sauce
Directions
Toss spaghetti with olive oil in large bowl. Stir in eggs and 1/2 cup Parmesan cheese. Pour spaghetti mixture into greased 10-inch pie plate; form into a crust.
Spoon Ricotta cheese over spaghetti crust. Top with pasta sauce. Bake in preheated 350°F oven 25 minutes. Top with half of the Mozzarella cheese. Bake 5 minutes more or until cheese is melted. Sprinkle with remaining Mozzarella cheese. Cool 10 minutes before cutting.
---