Creamy Lasagna Recipe
Prep Time: 15 Min | Cook Time: 90 Min | Servings: | Calories: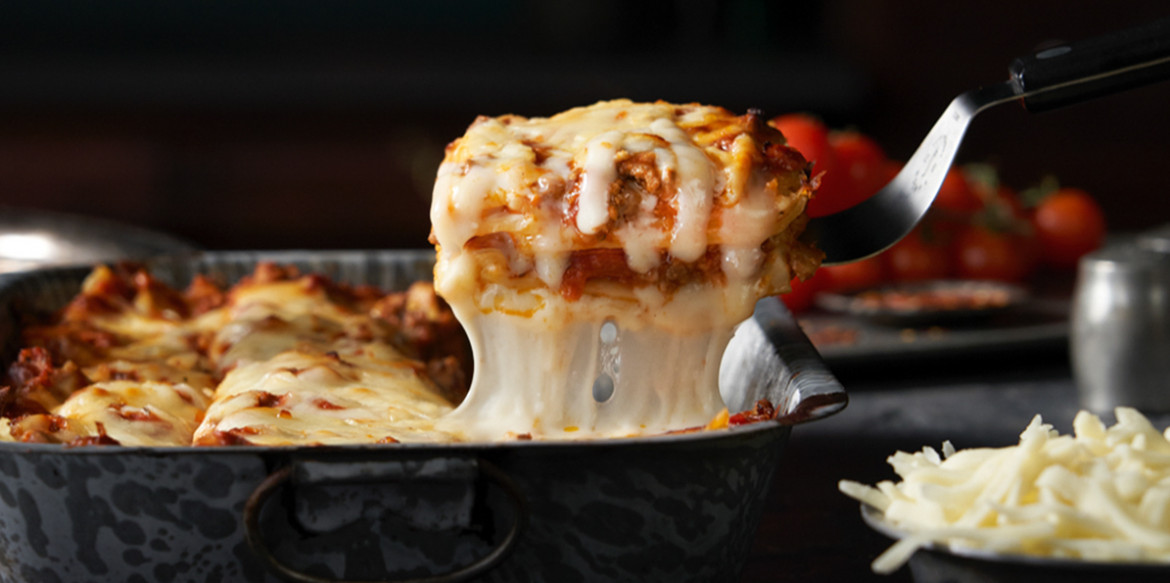 ---
This simple lasagna recipe layers cooked lasagna noodles with a meat sauce made with ground sirloin, Italian sausage and prepared marinara sauce and plenty of Sargento® Creamery Mozzarella Shreds.
Ingredients
12 ea. Lasagna noodles
¾ lb. Ground sirloin
½ lb. Ground Italian sausage
24 ozs. Prepared marinara sauce
Directions
Pre-heat oven to 350 degrees. Cook lasagna noodles according to package directions. Drain and cool.
While water is boiling for pasta, brown ground sirloin and Italian sausage in a large skillet over medium heat until no longer pink. Drain fat from meat and return cooked meat to skillet. Add sauce and simmer for 10 minutes. Turn off heat and let rest until ready to assemble.
To Assemble: Spoon about 1 cup of sauce into the bottom of a greased 11"X7" casserole dish. Layer 3 cooked noodles over sauce. Sprinkle 1 cup of cheese over first layer of noodles. Add another layer of noodles over cheese, then another cup of sauce over noodles, then another layer of noodles over sauce, then another cup of cheese over noodles, then another layer of noodles over cheese, then finish with the remaining sauce and cheese.
Cover with foil and bake on center rack for 30 minutes. Remove foil and bake an additional 30 minutes or until golden brown on top. Remove from oven and let rest for 15 minutes before cutting. Serve.
---