Pasta Primavera
Prep Time: | Cook Time: | Servings: 8 | Calories: 368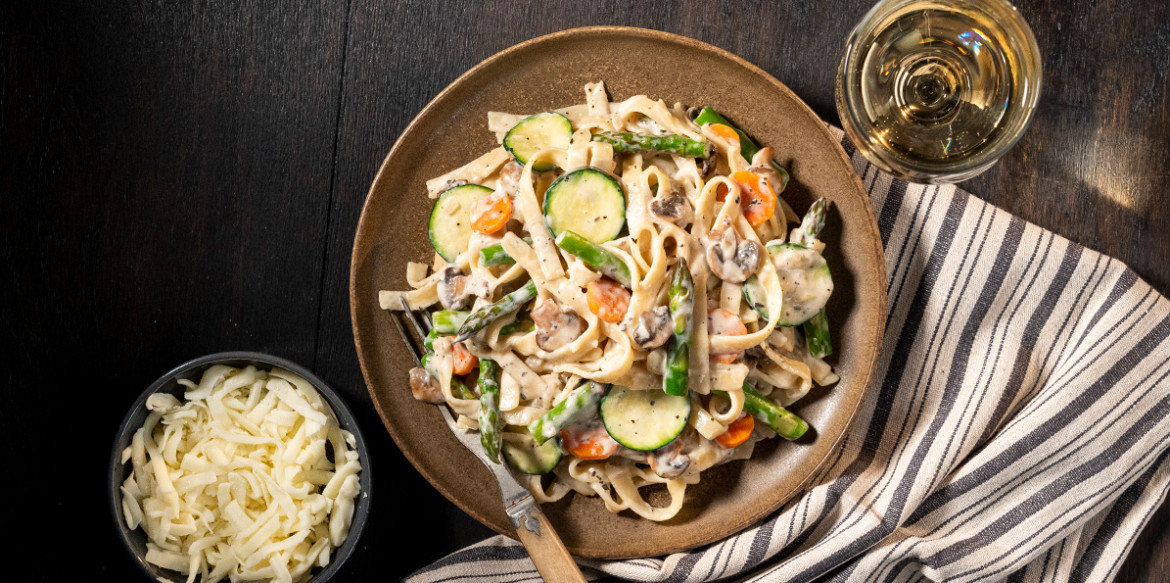 ---
A quick pasta primavera recipe is just what you need when you've only got a couple of minutes to throw a meal together. Our recipe is a medley of favorite vegetables like mushrooms, zucchini and carrots tossed in Sargento® Shredded Mozzarella Cheese.
Ingredients
1 lb. fettuccine
2 Tbsp. butter OR margarine
1 medium onion, finely chopped
1 clove garlic, minced
3/4 lb. asparagus, cut diagonally into 1-1/2-inch pieces
1/2 lb. fresh mushrooms, sliced
1 medium zucchini, sliced
1 carrot, sliced
1 cup half-and-half or light cream
1/2 cup chicken broth
1 Tbsp. flour
2 tsp. dried basil
2 cups Sargento® Shredded Mozzarella Cheese, divided
Directions
Cook pasta according to package directions.
In large skillet over medium heat, melt butter. Add onion and garlic; cook and stir until onion is tender. Add asparagus, mushrooms, zucchini and carrot and cook 2 minutes, stirring constantly.
Combine half-and-half, broth, flour and basil in small bowl; add to skillet. Bring mixture to a boil, stirring occasionally, until thickened. In serving bowl, combine hot fettucine, sauce and 1 1/2 cups of cheese; toss gently. Top with remaining cheese.
---