Chile Con Queso Enchiladas
Prep Time: 10 min | Cook Time: 25 min | Servings: 5 | Calories: 445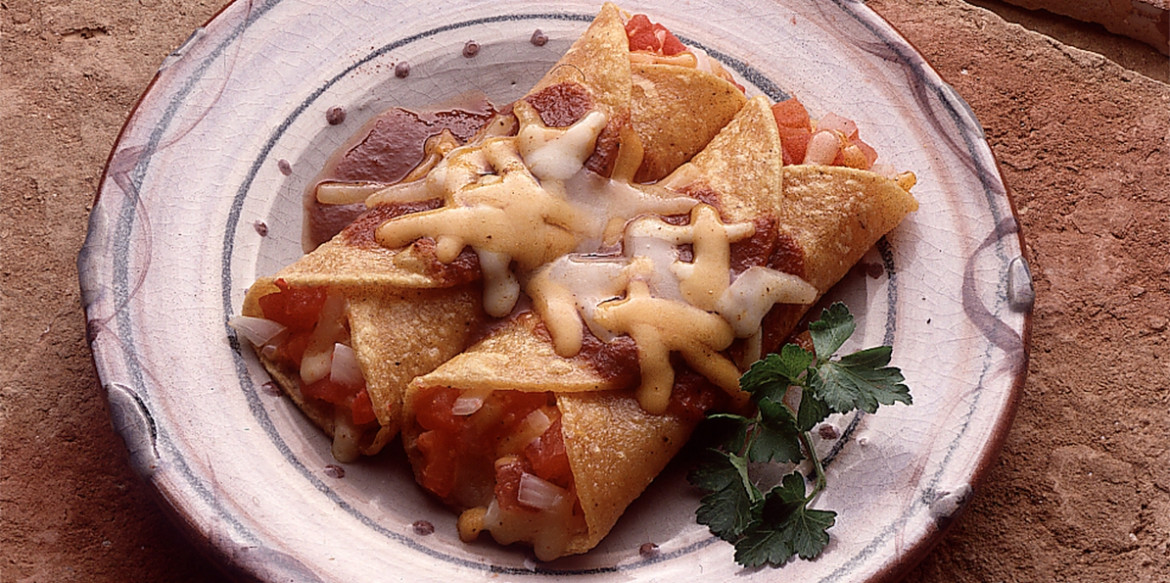 ---
One of the most appealing things about enchiladas is the melty, gooey cheese. These feature Sargento® Taco Blend Cheese and Sharp Cheddar Cheese paired simply with tomatoes and onion. A jar of enchilada sauce and the pre-shredded cheese make this a quick, convenient dinner option.

Directions
Fry tortillas, one at a time, in hot oil until softened, about 3 to 5 seconds. Drain tortillas on paper towels.
Spoon 1 teaspoon onion and 1 tablespoon tomato down center of each tortilla; top with 2 tablespoons cheese. Roll up each tortilla; place seam-side down in greased 13x9-inch baking dish.
Spoon enchilada sauce over tortillas; sprinkle with remaining cheese. Cover and bake in preheated 350°F oven 25 minutes or until heated through.
---