Cheese & Fresh Veggie Pizza Recipe
Prep Time: 15 min | Cook Time: 16 min | Servings: 6 | Calories: 198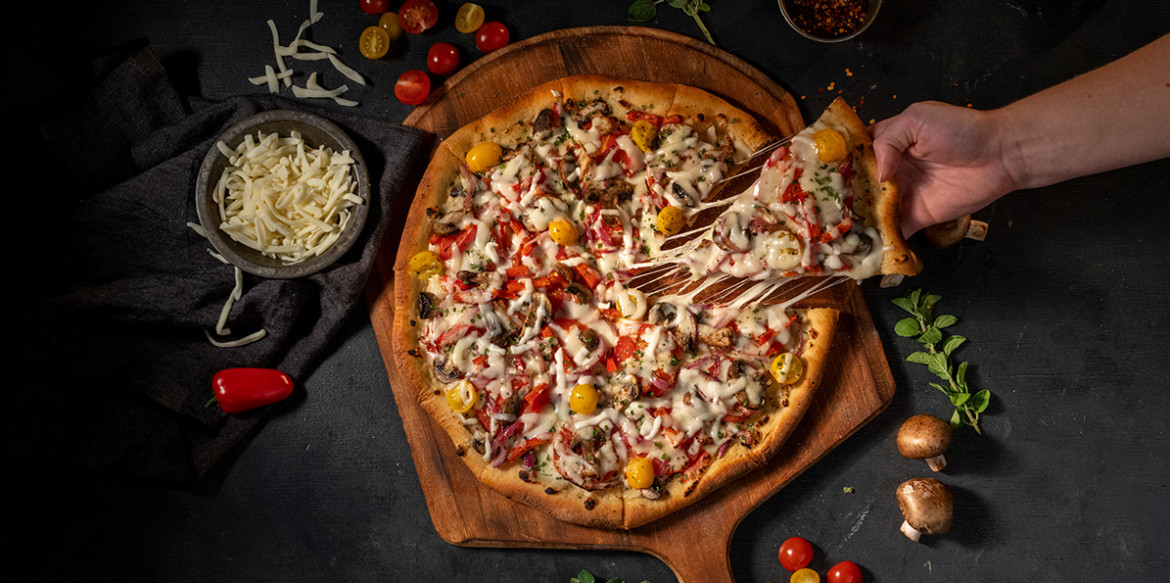 ---
Here's a quick and easy pizza that's heavy on healthy veggies and. It uses a convenient refrigerated pizza crust and Sargento® Reduced Fat* Mozzarella Cheese. The veggies are sautéed first to bring out their full flavors. *33% less fat and 20% fewer calories compared to Sargento® Low Moisture Mozzarella Cheese.
Ingredients
1 can (10 oz.) refrigerated pizza crust
1/2 cup thinly sliced red onions
2 cloves garlic, minced
1 small green or red bell pepper, cut into 1-inch strips
1/2 cup (4 oz.) sliced fresh mushrooms
4 plum tomatoes, sliced
1 tsp. dried basil
1/2 tsp. dried oregano
Directions
Spray 12-inch pizza pan with nonstick cooking spray. Unroll crust; press onto prepared pan. Bake in preheated 425°F oven 6 minutes or until crust is just beginning to brown.
Spray skillet with nonstick cooking spray; stir in onion and garlic. Cook over medium heat 2 minutes until onion is soft. Add pepper and mushrooms; cook 2 minutes. Remove from heat; set aside.
Sprinkle 3/4 cup cheese over crust. Arrange tomato slices over cheese; sprinkle with basil and oregano. Top with mushroom mixture and remaining cheese. Bake in preheated 425°F oven 10 minutes or until crust is crisp and cheese is melted.
---