Carrot Cheddar Bake Recipe
Prep Time: 10 min | Cook Time: 35 min | Servings: 6 | Calories: 292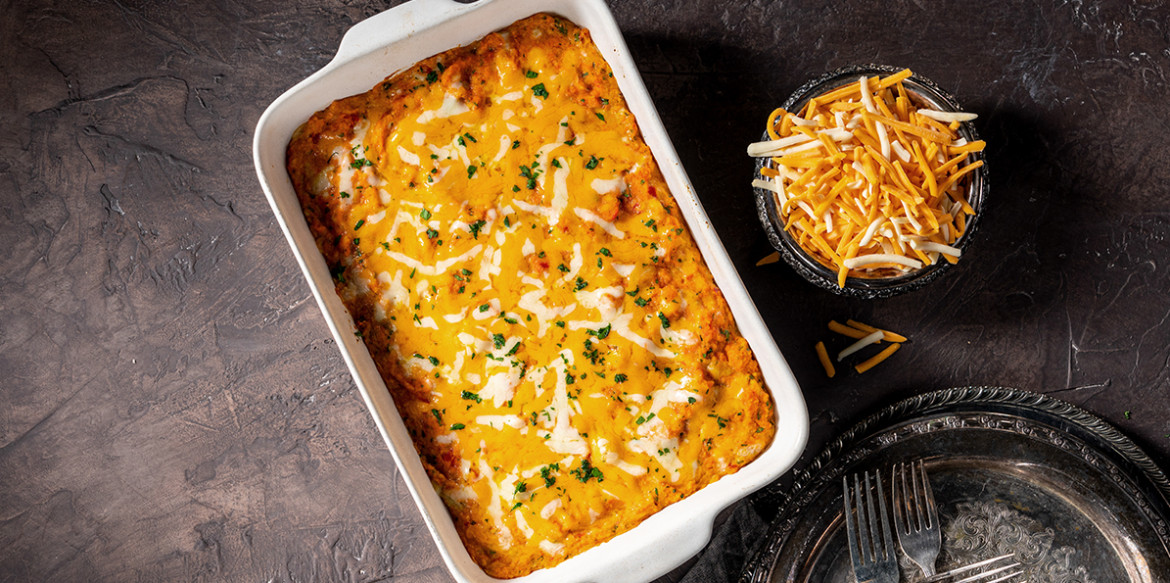 ---
Fire up the oven because this carrot-infused dish will fill your kitchen with mouthwatering aromas as it bakes! Not only are the finely seasoned carrots in this dish balanced with flavors from parsley, pimiento and onions, but Sargento® Shredded Sharp Cheddar Cheese - Traditional Cut adds a wonderfully rich taste when melted on top.
Ingredients
1 lb. carrots, peeled and cut into 2-inch pieces
1 small onion
1 jar (4 oz.) chopped pimiento, drained
3 Tbsp. chopped fine parsley
1/2 tsp. seasoned salt
1 tsp. sugar
3 eggs
1/2 cup milk
1/2 cup soft bread crumbs
1 Tbsp. butter or margarine, melted
Directions
Steam or cook carrots 10 minutes or until tender. Chop onion in food processor or blender; add carrots and process until carrots are completely mashed. Add 1-1/2 cups cheese, pimiento, parsley, seasoned salt, sugar, eggs and milk; process until combined.
Place mixture into greased shallow 1-1/2 quart baking dish. Combine bread crumbs and melted butter; spoon over carrot mixture. Bake in preheated 325°F oven 30 minutes. Sprinkle remaining cheese over casserole. Bake 5 minutes or until knife inserted in center comes out clean.
---