Melty Mozzarella Ziti Recipe
Prep Time: 5 Min | Cook Time: 25 Min | Servings: | Calories: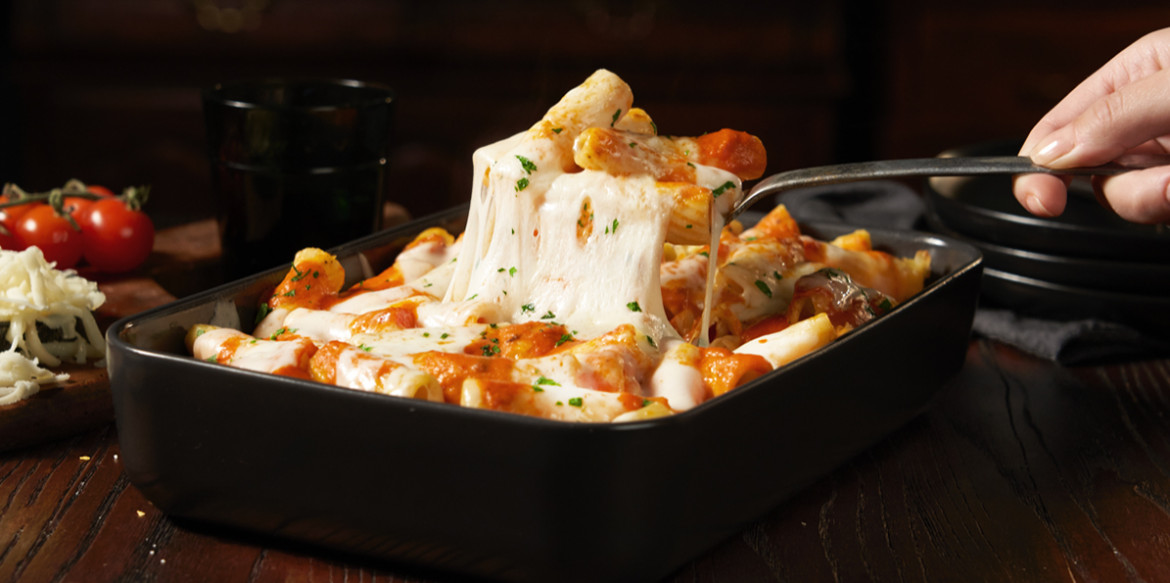 ---
Cooked rigatoni, milk, Sargento® Creamery Mozzarella are combined with egg yolk in a casserole dish, then topped with prepared vodka sauce and more mozzarella cheese, then baked.
Ingredients
1 lb. Rigatoni, uncooked
½ cup Milk
3 lg. Egg yolks
1 tsp. Salt
½ tsp. Pepper
2 cups Prepared vodka sauce
1 Tbsp. Parsley, finely chopped
Directions
Cook pasta as directed on the package. Meanwhile, pre-heat oven to 350 degrees. In a large bowl, combine milk and next 3 ingredients and half of the shredded mozzarella.
Add hot spaghetti to bowl with milk & cheese mixture. Toss quickly until pasta is well coated. Transfer mixture to a greased 1 ½ quart casserole dish. Spoon vodka sauce over the top and top with remaining mozzarella.
Bake on center rack for 30 minutes or until top is lightly browned. Remove from oven. Serve topped with chopped parsley.
---