Jambalaya Cornbread
Prep Time: 10 MIN | Cook Time: 15 MIN | Servings: 8 | Calories: 420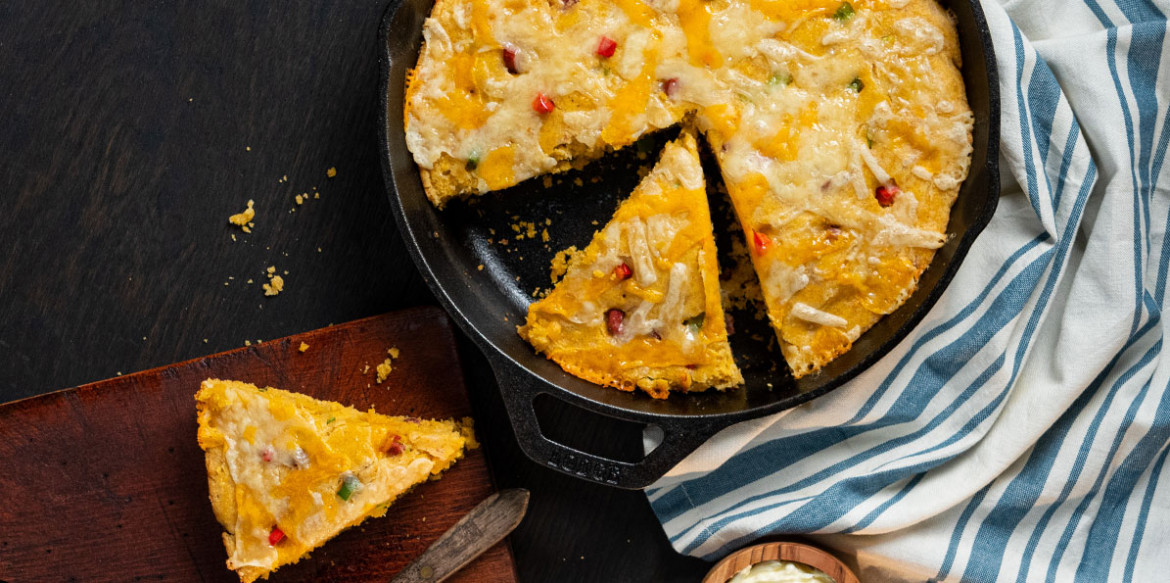 ---
<p>Here's a cornbread recipe with a Cajun twist. Andouille sausage, bell peppers, onion and celery and spices create the jambalaya flavors enhanced by bold Sargento® Sharp Cheddar with Sargento® 4 State Cheddar melted on top. You'll love this one, gar-en-teed!</p>
Ingredients
1 cup cornmeal
1 cup all-purpose flour
1/3 cup white sugar
2 Tbsp baking powder
1 tsp. Cajun seasoning
1 Egg, beaten
5 Tbsp. Salted butter
1 cup Buttermilk
¾ cup Andouille sausage, diced
¼ cup Red bell pepper, diced
¼ cup Green bell pepper, diced
¼ cup Red onion, diced
¼ cup Celery, diced
Directions
Preheat oven to 400 degrees F. Grease an 8 inch cast iron pan or 8x8 pan.
In a large bowl, mix together corn meal, flour, sugar, baking powder, and salt. Add egg,
butter, and milk. Stir gently to combine.
Add in sharp cheddar cheese, andouille sausage, red and green pepper, red onion and
celery. Mix will. Add batter into pan and smooth out.
Bake at 400 degrees F for 15-20 minutes, or until a toothpick inserted into cornbread mixture
comes out clean.
Top with 4 State Cheddar cheese and serve.
---