Veggie Stuffed Grilled Cheese Panini
Prep Time: 5 Min | Cook Time: 4 Min | Servings: 2 | Calories: 585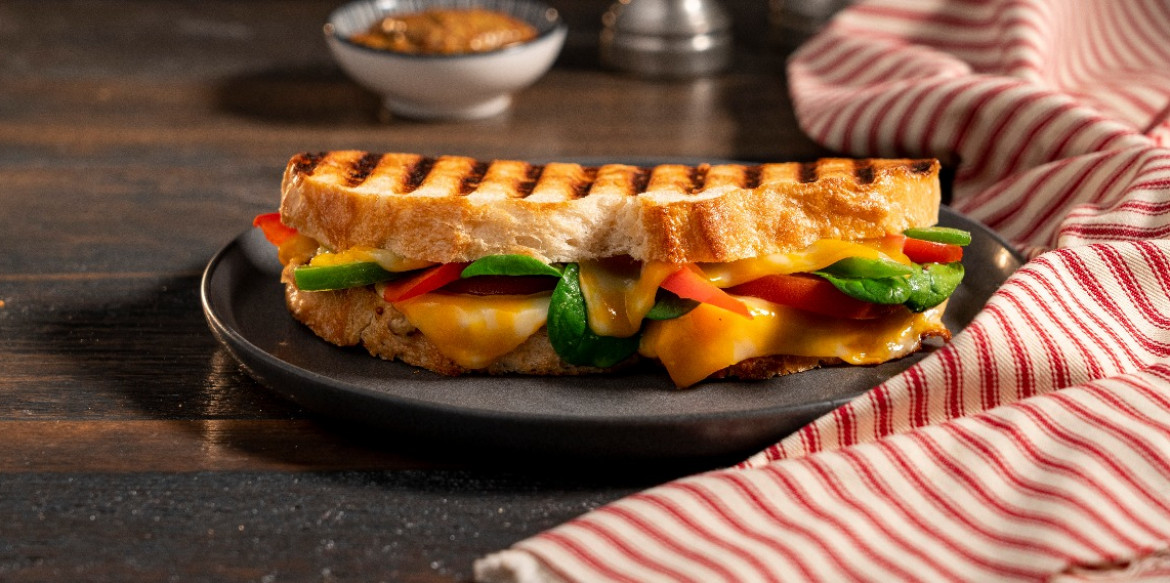 ---
<p>You can't go wrong with panini made with real ingredients like baby spinach, tomatoes, green and red bell peppers, as well as a layer of Sargento® Sliced Cheddar-Mozzarella Cheese that melts perfectly when toasted.</p>
Directions
Preheat panini grill to high.
Brush one side of each bread slice with oil. Place on a work surface, oiled side down, and spread with mustard. On bottom halves, layer with 2 slices of Cheddar-Mozzarella, tomato, spinach, salt, pepper, bell peppers and other cheese slices. Cover with bread and press gently.
Place sandwiches in grill; close the top plate, and cook until golden brown, 3 to 4 minutes. Serve immediately.
---