Mother's Day French Toast Love Nests Recipe
Prep Time: 15 min | Cook Time: 20 min | Servings: 4 | Calories: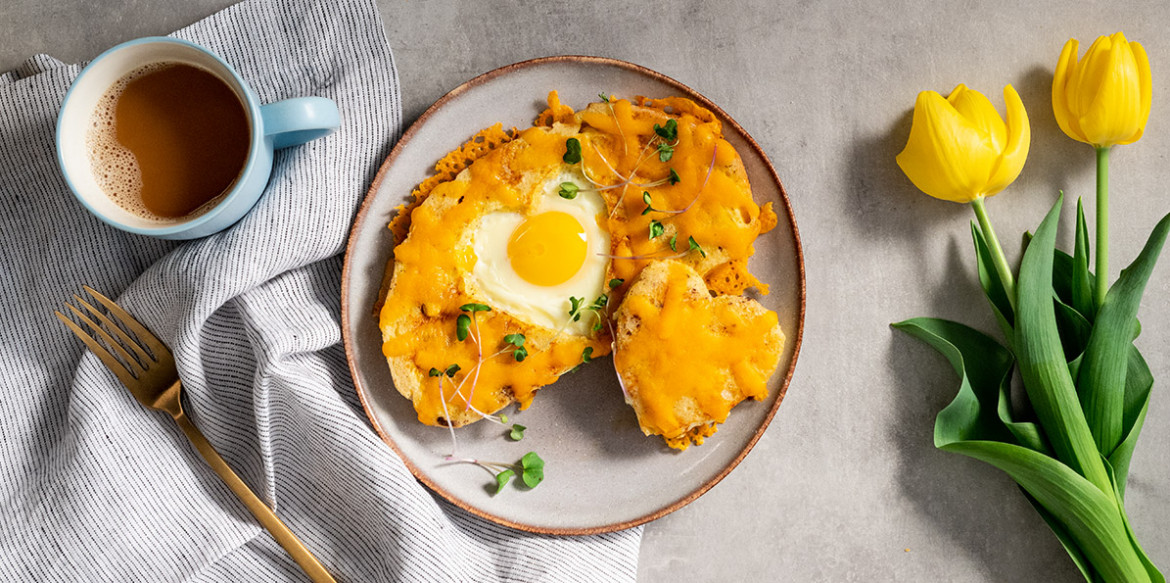 ---
Let mom feel special with these heart shaped french toast nests topped with Sargento® Reserve Series™ Aged Cheddar Cheese topped with a sunny side up egg. Fresh micro greens on top make this the perfect dish to let mom know you care

Ingredients
8 medium eggs, divided
1/2 cup half and half
1/4 tsp. ground cinnamon
8 slices rustic bread, divided
1/4 cup micro greens or chipped herbs
Directions
In shallow pie plate or dish, whisk 4 eggs, the half & half and cinnamon until smooth. Set aside.
Pre-heat a large skillet or griddle over medium-low heat. Add 1 tablespoon of butter to the pan and let melt completely. Using a heart shaped cookie cutter, cutout a heart shape from the center of 1 slice of bread.
Dip 1 slice of heart shaped bread into the egg mixture and place in one side of the pre-heated pan. Dip the heart cutout into the egg mixture and add to the other side of the pan. Grill bread 2-3 minutes or until golden brown on the bottom. Flip bread and sprinkle cheese over slice of bread and heart cutout. Crack an egg into the hole. Grill an additional 3-4 minutes or until egg is cooked to desired doneness and cheese has melted.
Serve french toast nests topped with fresh micro greens on top.
---