Lumberjack Cheese Waffles
Prep Time: 5 Min | Cook Time: 20 Min | Servings: 8 | Calories: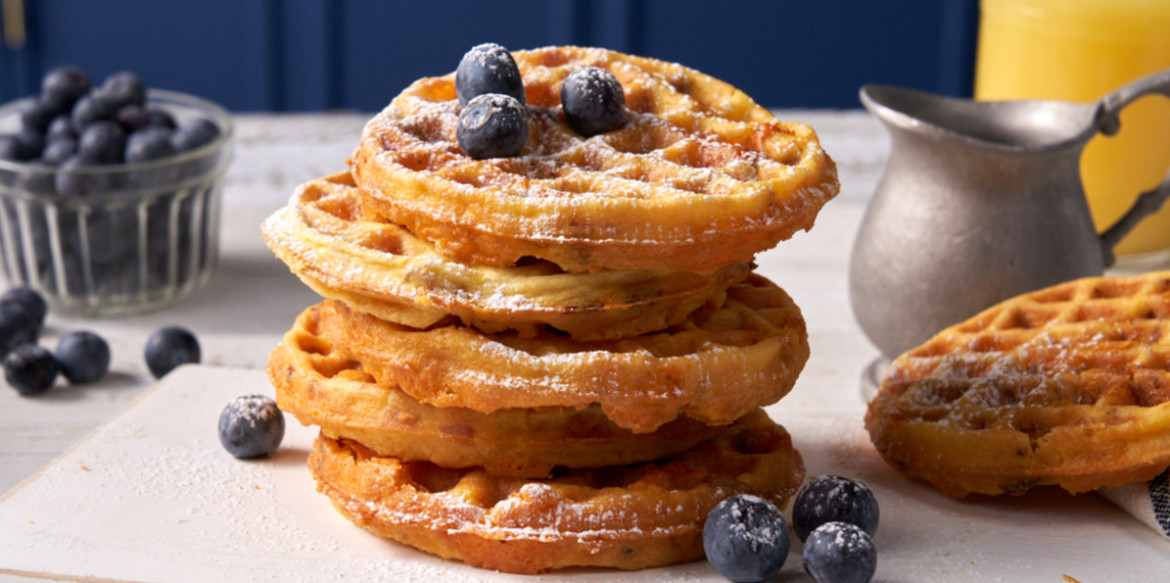 ---
These cheesy waffles may be short on ingredients, but they are full of flavor. Eggs, bacon, canadian bacon, breakfast sausage and plenty of Sargento® Shredded Sharp Cheddar Cheese are combined and made into the perfect keto-friendly breakfast.
Ingredients
4 lg. Eggs, beaten
3 strips Bacon, cooked & crumbled
1/2 cup Breakfast sausage, cooked & crumbled
2 slices Canadian bacon, chopped
Optional: Powdered sugar or syrup optional
Directions
Pre-heat a small waffle iron.  In a medium bowl, combine all ingredients except powdered sugar.
Spoon ¼ cup of the mixture into the center of the waffle maker and spread to the edges. Close lid and cook for 2-3 minutes or until waffles are golden brown. Transfer to a plate and repeat with remaining waffle mixture. Serve topped with powdered sugar or syrup.
---