Brunch Sandwiches Recipe
Prep Time: 5 min | Cook Time: 10 min | Servings: 4 | Calories: 589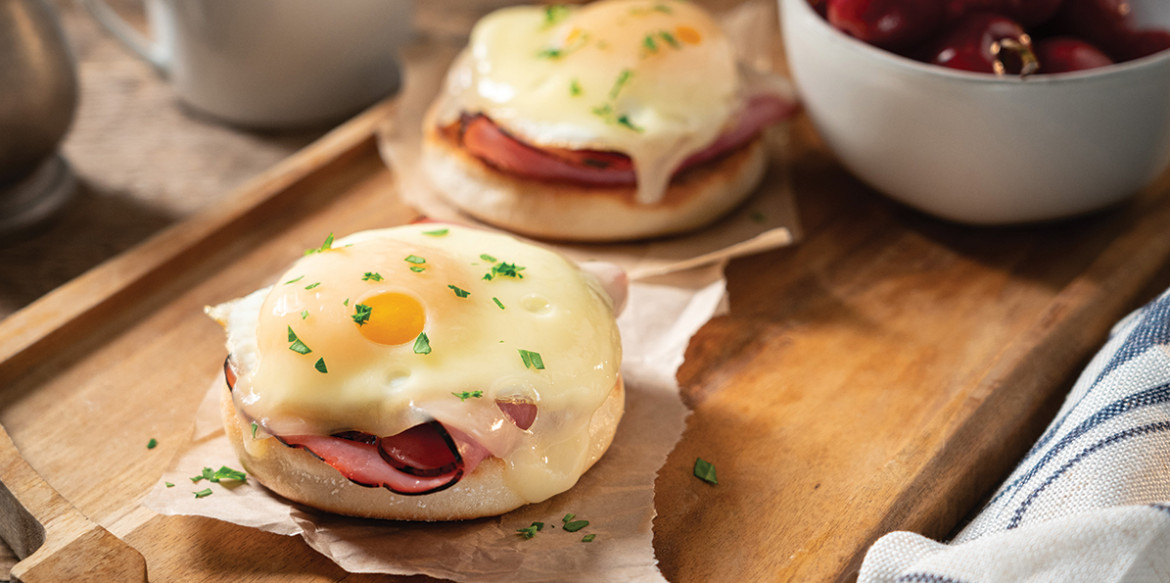 ---
If you've slept in and missed your chance for breakfast in bed, this recipe is perfect for brunch in bed! Make yourself these classic open-faced sandwiches and indulge in every bite of oozing egg yolk and melted Sargento® Sliced Swiss Cheese on a bed of smoky ham and toasted English muffin.
Ingredients
4 English muffins, split and lightly toasted
8 thin slices ham
8 tsp. Dijon mustard
8 eggs, fried or poached
Directions
Top each muffin half with a slice of ham, folding to fit. Spread mustard over ham; top with one egg and one slice cheese.
Transfer to foil-lined baking sheet. Place under preheated broiler 5 inches from heat source; broil 2 minutes or until cheese is melted and sandwiches are hot.
---