Breakfast Stromboli Recipe
Prep Time: 30 min | Cook Time: 20 min | Servings: 6 | Calories: 485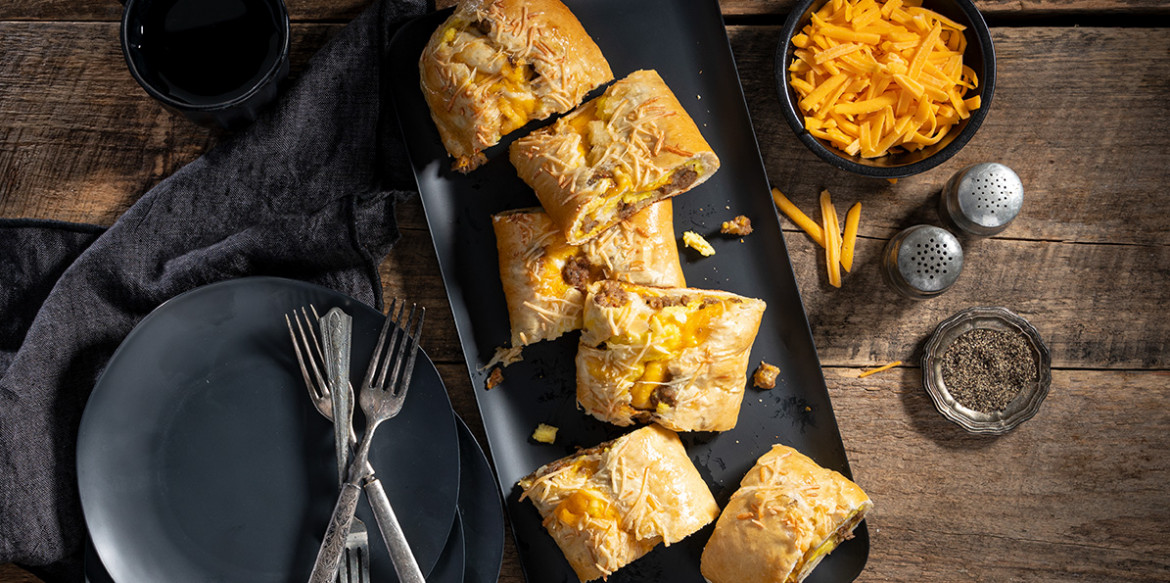 ---
Who says you can indulge in a homemade stromboli fresh out of the oven first thing in the morning? We do! This lovely recipe blends breakfast flavors into a traditional Italian dish with melted Sargento® Shredded Mild Cheddar Cheese - Fine Cut inside bringing all of the ingredients together into a perfectly flaky and savory morning treat.
Ingredients
1 loaf (1 lb.) frozen bread dough, thawed
3 eggs, scrambled
1/2 lb. breakfast sausage, cooked and drained
1 small onion, chopped, sauteed
1 egg
1/4 tsp. garlic salt
Directions
Preheat oven to 375°F. Stretch dough into 16X6-inch rectangle. Top half of dough with scrambled eggs, sausage, onions and cheese. Fold dough over egg mixture and pinch together along the seams on all sides. Place on baking sheet with the ends tucked under.
Beat egg with garlic salt. Brush over the loaf. Sprinkle with Parmesan.
Bake 20 minutes until golden brown.
---