Pineapple Au Gratin
Prep Time: 10 min | Cook Time: 60 min | Servings: 16 | Calories: 298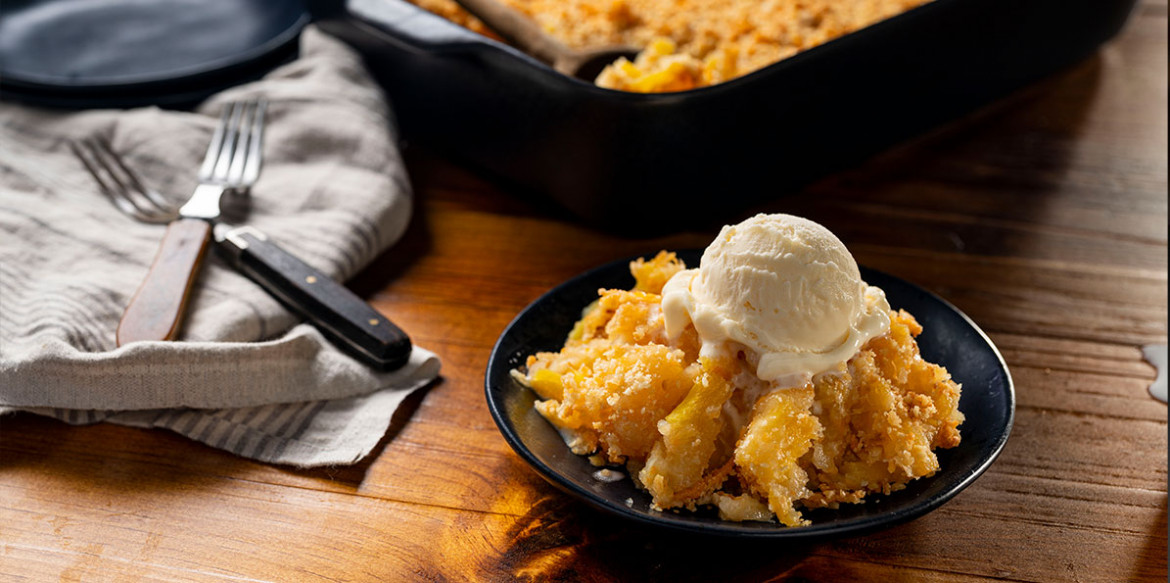 ---
Give this interesting fruit dessert recipe a try! Combine the tangy sweetness of pineapple and Sargento® Shredded Sharp Cheddar Cheese - Fine Cut and a handcrafted butter cracker crust — and then bake until golden brown. Serve warm.
Ingredients
2 cups flour
2 cups sugar
1 Tbsp. baking powder
1 tsp. salt
3 cans (20 oz. each) pineapple tidbits in juice
32 butter flavor crackers, crushed
1/4 cup butter, melted
Directions
Stir together flour, sugar, baking powder and salt in large bowl. Drain pineapple; reserve juice. Pour 1-1/2 cups juice into flour mixture. (Reserve remaining juice.) Stir pineapple and cheese into flour mixture; mix well. Transfer batter to greased 13x9-inch baking pan; cover with foil. Bake in preheated 350°F oven 30 minutes. Uncover; stir mixture. Return to oven; bake 10 minutes.
Stir together crushed crackers and melted butter in small bowl. Sprinkle cracker mixture over baked pineapple mixture; return to oven and bake 30 minutes. Let stand 30 minutes before cutting; serve warm.
---