Fiesta Vegetable Salad
Prep Time: 10 min | Cook Time: | Servings: 6 | Calories: 206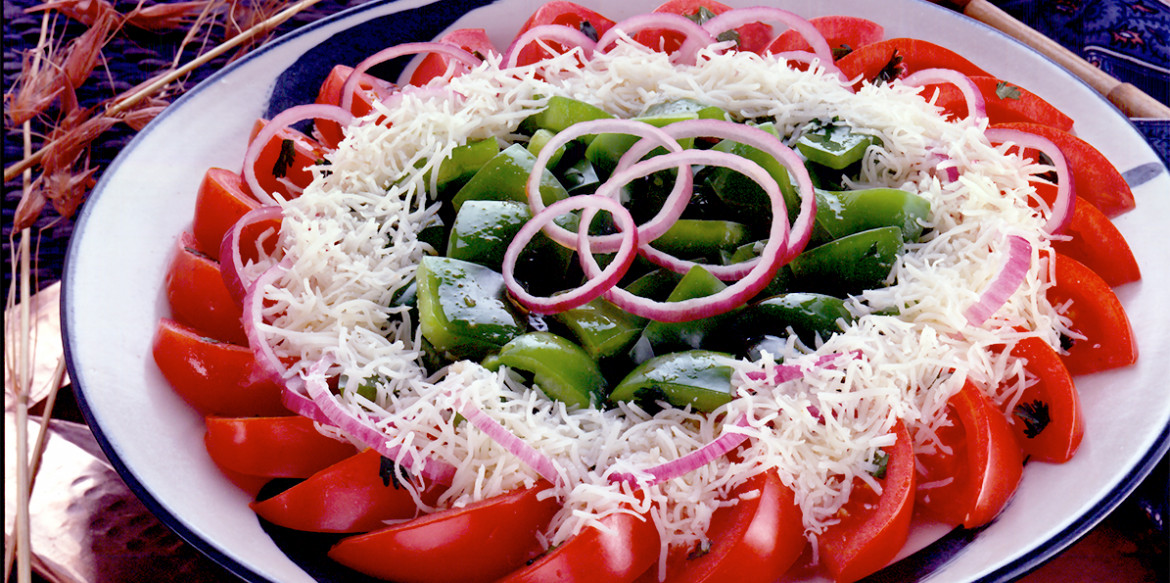 ---
Make this colorful array of wonderfully crispy vegetables including juicy tomatoes, crunchy green peppers and onion along with Sargento® Shredded Mozzarella - Fine Cut; all drizzled with handmade lemon juice, sugar and chopped cilantro vinaigrette. A great recipe for a beautiful appetizer platter that is tasty too!
Ingredients
3 large tomatoes, cut into thin wedges
2 medium green bell peppers, cut into chunks
1 medium red onion, sliced thinly and separated into rings
1 cup (4 oz.) Sargento® Shredded Mozzarella - Fine Cut
1 Tbsp. lemon juice
1 Tbsp. sugar
1 tsp. chili powder
1/2 tsp. salt
1/3 cup vegetable oil
1/4 cup fresh cilantro or Italian parsley, chopped
Directions
Arrange tomato, green pepper, onion and cheese on large serving platter.
Blend lemon juice, sugar, chili powder and salt in food processor or blender. Slowly add oil, processing until smooth and thickened. Stir in cilantro. Drizzle over salad. Cover and refrigerate 30 minutes before serving.
---