Chorizo & Pepper Jack Pinwheels Recipe
Prep Time: 10 Min | Cook Time: 10 Min | Servings: 8 | Calories: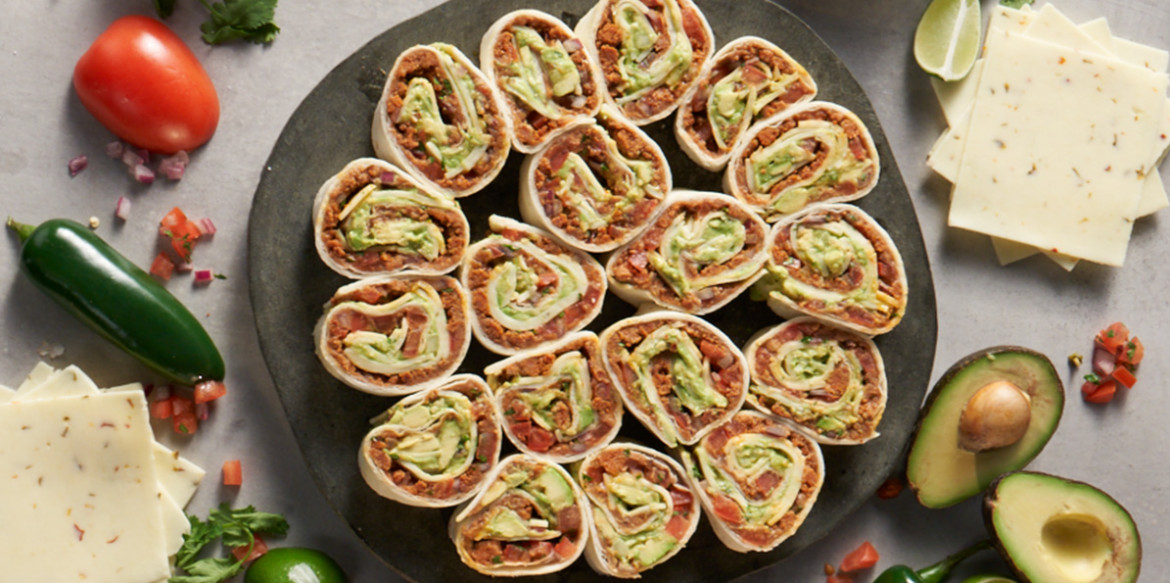 ---
These Mexican style pinwheels are filled with chorizo, Sargento® Pepper Jack cheese, and fresh ingredients like guacamole and pico de gallo. They are the perfect choice for a make-ahead lunch or a small gathering appetizer.
Ingredients
1 medium Avocado
4 Extra large flour tortillas
1 can (16 oz.) Refried pinto beans
3 cups Pico de gallo, prepared
14 oz. Chorizo
1 Tbsp. Vegetable oil
Salt to taste
2 tsp. Lime juice
1 Tbsp. Cilantro, chopped
2 Tbsp. Onion, chopped
Directions
Prepare Guacamole: Cut avocados in half and remove the pit. Scoop out the avocado flesh and mash it. Add the onions, cilantro, lime juice and season with salt to taste. Reserve. 
Remove casing from chorizo, and chop it, heat the oil and fry the chorizo on medium heat, until crispy and browned, strain to remove excess fat.
Divide the refried beans in 4 equal portions, spread each tortilla with one portion of beans. Sprinkle the chorizo over the beans. Spoon some pico de gallo salsa on top of the chorizo, top each tortilla with 4 slices of cheese. Spread ¼ of the guacamole over the cheese and roll up tightly. Slice the tortilla rolls into 1 inch pinwheels and enjoy!
---