Chipotle Corn Muffins Recipe
Prep Time: 15 min | Cook Time: 16 min | Servings: 12 | Calories: 168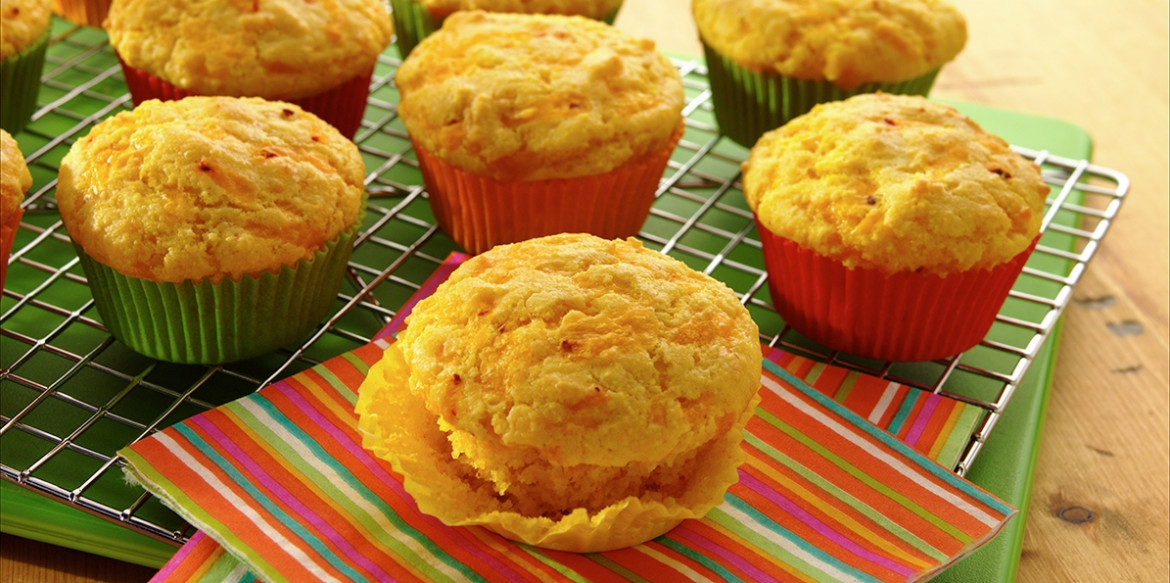 ---
These delectable muffins featuring Sargento® Mild Cheddar Cheese are the perfect accompaniment to soups—especially chili. They are simple to make and a delight to eat. Pack the leftovers for tomorrow's lunch.
Ingredients
1 cup cornmeal
3 Tbsp. butter, melted or corn oil
2 eggs, lightly beaten
1 cup buttermilk or whole milk
1 cup (4 oz.) Sargento® Shredded Mild Cheddar Cheese - Fine Cut
1/2 tsp. salt
1/2 tsp. baking soda
2 tsp. baking powder
2 Tbsp. sugar
1 cup all-purpose flour
1 Tbsp. minced rinsed and drained canned chipotle chilies in adobo sauce*
Directions
In a large bowl, combine cornmeal, flour, sugar, baking powder, baking soda and salt; mix well. Stir in cheese. Add buttermilk, eggs and butter and chilies; mix just until dry ingredients are moistened. Spoon batter into 12 paper-lined muffin cups. ( about 1/3 cup batter for each).
Bake in a preheated 400°F oven 16 minutes or until golden brown and wooden pick inserted in center comes out clean. Transfer muffin pan to a wire rack; let stand 5 minutes. Remove muffins from pan; serve warm or at room temperature.
---