Chili-Cheese Nachos w/ Mexican 4 Cheese Blend Recipe
Prep Time: 20 min | Cook Time: 12 min | Servings: 4 | Calories: 205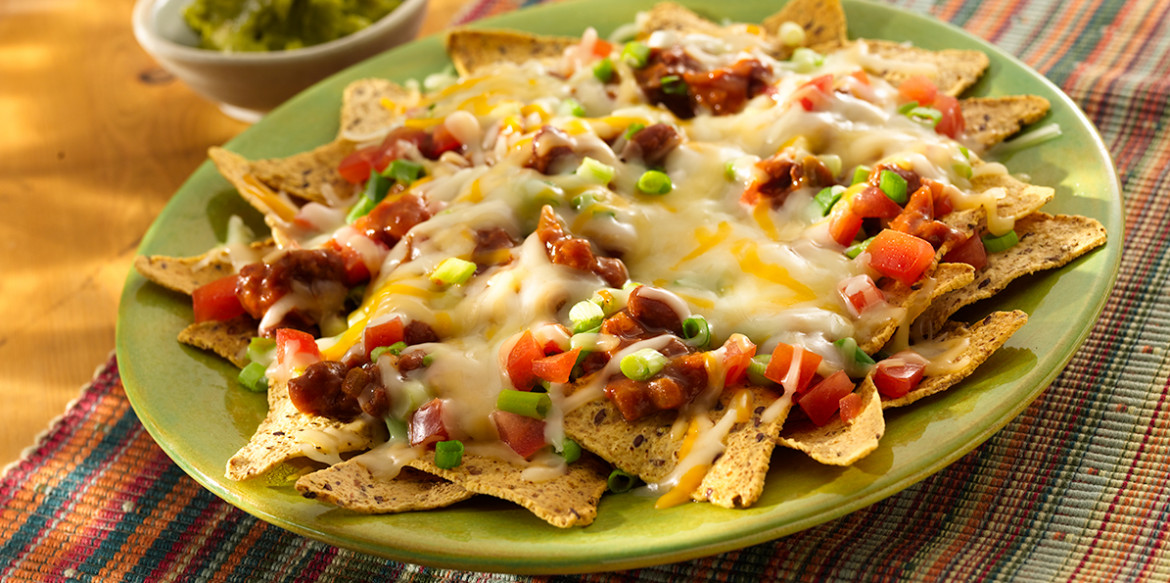 ---
You're sure to love this nacho recipe and so will your guests when you bring out this hot plate of tortilla chips smothered in meaty chili spiced with barbecue sauce and topped with green onions. The secret? Sargento® Shredded Reduced Fat 4 Cheese Mexican and fresh garnishes like guacamole and sour cream.
Ingredients
1 cup turkey or beef chili
1/3 cup salsa
2 Tbsp. barbecue sauce
1 Tbsp. flour
30 baked tortilla chips
1/4 cup chopped green onions
1/4 cup chopped tomatoes
Sour cream or guacamole for garnish (optional)
Directions
Heat chili, salsa and barbecue sauce in small saucepan on medium heat until hot. Combine flour and 2 tablespoons cool water; add to chili. Heat on medium until thickened, stirring occaisionally.
Arrange chips on ovenproof plate; top with chili mixture. Place green onions and tomato over chili and top with cheese. Broil for 1 minute in preheated broiler or until cheese is melted. Serve with sour cream or guacamole if desired.
---