Cheesy French Bread
Prep Time: 20 min | Cook Time: 5 min | Servings: 10 | Calories: 437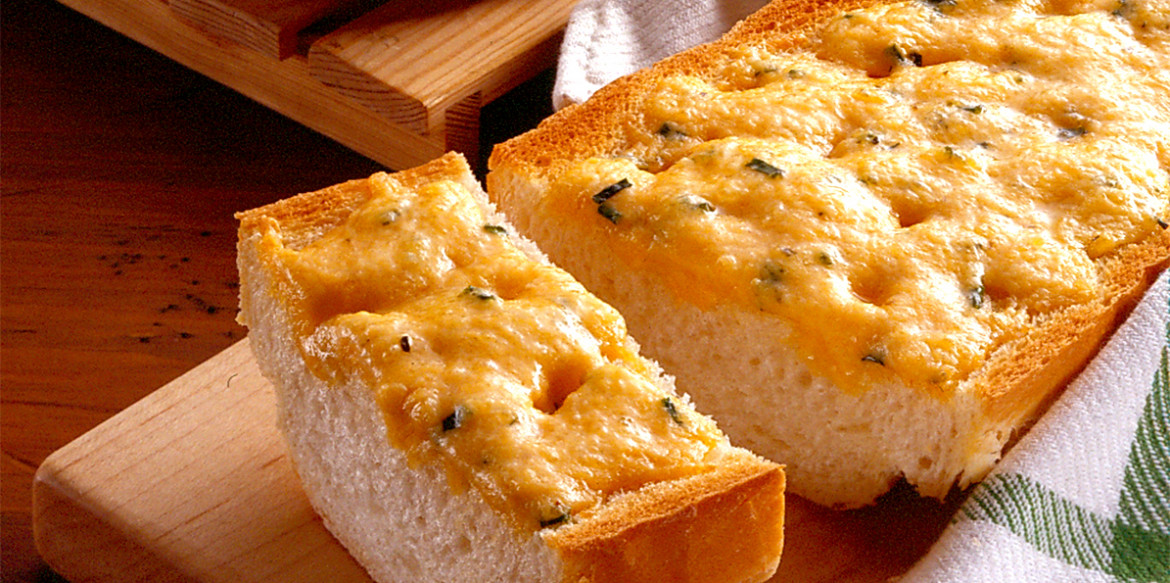 ---
The ultimate in cheesy goodness, this bread disappears from the table in an instant. Create the topping of your choice: Garlic Parmesan, Herbed Cheddar or Swiss Fondue created with Sargento® Ricotta, Mozzarella, Sharp Cheddar, Parmesan or Swiss cheeses.
Ingredients
1 loaf (1 lb.) French bread, unsliced
2 cloves garlic, minced
1/2 tsp. dried basil
1 cup (4 oz.) Sargento® Shredded Mozzarella - Fine Cut
1/3 cup mayonnaise
4 slices bacon, crisply cooked and crumbled (optional)
1 Tbsp. chopped fresh chives
1/2 tsp. Italian seasoning
1/3 cup mayonnaise
3 Tbsp. dry white wine
2 Tbsp. minced green onion
Directions
Split bread in half lengthwise; toast cut-sides lightly under broiler. Spread cut-sides with topping of choice to edge of bread. Preheat broiler. Broil 4 minutes or until cheese begins to brown.
For Garlic Parmesan Topping: Combine Ricotta cheese, garlic and basil; mix until well combined. Stir in Mozzarella and Parmesan cheeses.
For Herbed Cheddar Topping: Combine mayonnaise, bacon, if desired, chives and Italian seasoning; mix well. Stir in Cheddar cheese.
For Swiss Fondue Topping: Combine mayonnaise, wine and green onions; mix well. Stir in Swiss cheese.
---