Cheesy Firecracker Chicken Nachos
Prep Time: 10 min | Cook Time: 5 Hours | Servings: 24 | Calories: 143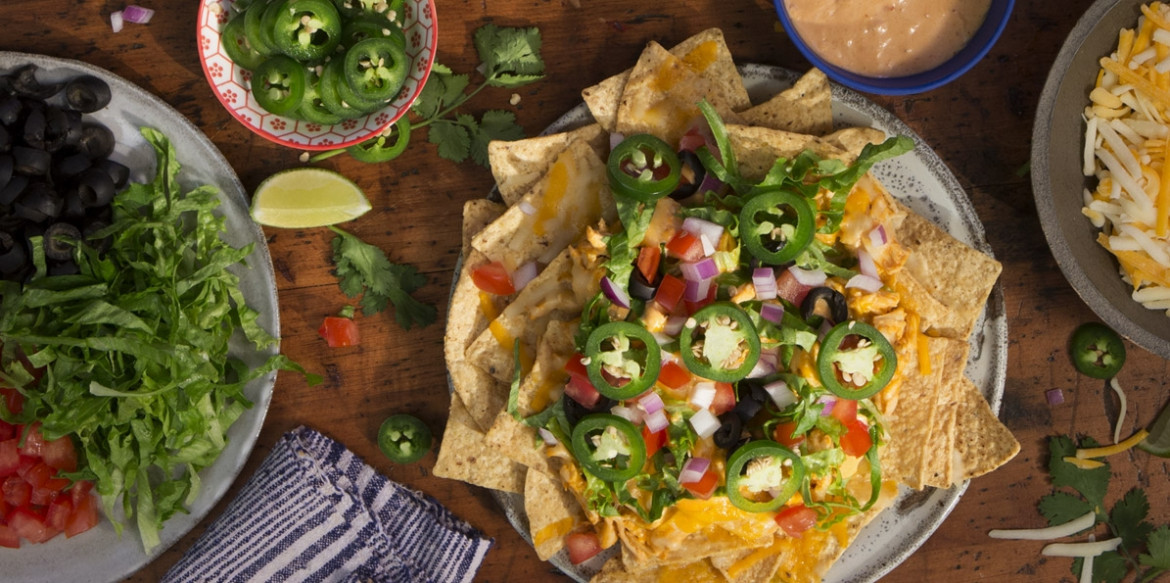 ---
Everybody loves nachos. This fiery version combines spicy sriracha and sweet chili sauces with cool mayo, sour cream and tender chicken. Add gobs of Sargento® 4 Cheese Mexican Blend and your favorite nacho toppings for a flavorful combo that's sure to please.
Ingredients
½ cup Mayonaise
½ cup Sour cream
¼ cup Sweet chili sauce
3 Tbsp. Sriracha chili sauce
2 lbs. Boneless, skinless chicken breasts, cut into chunks
1 bag Tortilla chips
Lettuce, tomato, jalapenos, olives, sour cream or salsa, optional
Directions
In a small bowl combine mayonnaise and next 3 ingredients until smooth. Transfer 1/2 of the mixture into a 1 qt. slow cooker. Cover remaining sauce with plastic wrap and refrigerate until chicken is done cooking.
Add chicken to slow cooker and stir until chicken is well coated with sauce. Cover crock pot and turn to low. Cook for 5-6 hours or until chicken is tender.
Shred cooked chicken mixture in crockpot, then stir remaining sauce into chicken. Keep warm until ready to serve.
To serve, spoon mixture over a platter of warm tortillas, and top with shredded cheese. Bake until well melted. Top with desired toppings and enjoy.
---