Barbecued Chicken Sliders Recipe
Prep Time: 10 min | Cook Time: 10 min | Servings: 4 | Calories: 410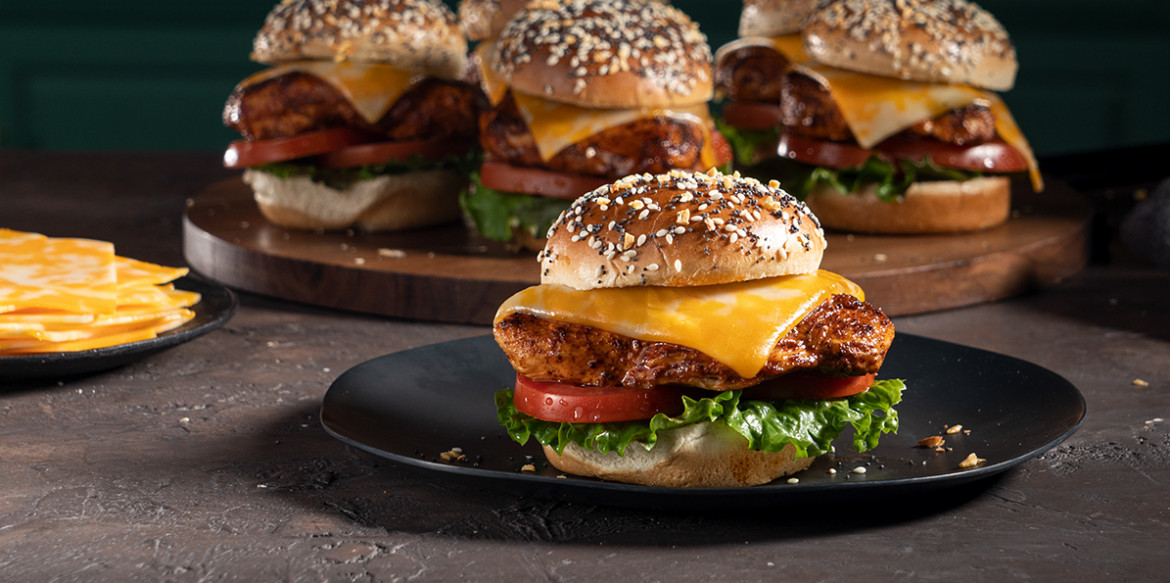 ---
Add variety to your next picnic or outdoor get-together by making these chicken sliders that are full of smoky and robust flavor. Each piece of chicken is crafted to have the right about of heat and sweetness using your favorite chili spices and barbecue sauce and making sure to top each slider with Sargento® Sliced Medium Cheddar Cheese and the additional fresh ingredients.
Ingredients
4 small boneless, skinless chicken breast halves
1 tsp. chili powder
1/4 cup barbecue sauce
8 small lettuce leaves
8 slices plum tomato
8 slider rolls or whole wheat dinner rolls, split, toasted if desired.
Directions
Cut each piece of chicken crosswise in half forming 8 pieces. Sprinkle chili powder over chicken.
Heat a large nonstick skillet coated with cooking spray over medium heat. Add chicken; cook 2 minutes per side. Add barbecue sauce; simmer over low heat 4 to 5 minutes or until chicken is cooked through, turning once.
Place lettuce and tomato over bottom of rolls; top with chicken, cheese and roll tops.
---