Articles
The Holiday That Tastes Like 'Home'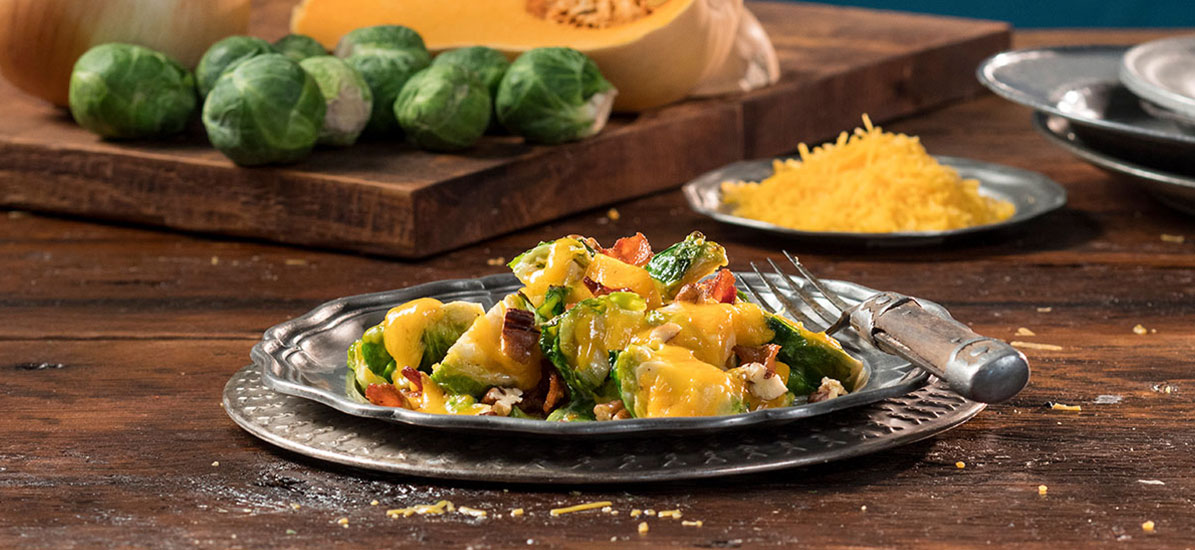 Thanksgiving is one of those holidays where it's probably not a great idea to surprise your family with new-fangled recipes and non-traditional menu. That's because people are deeply connected to the tradition and familiar joy this holiday brings.
That sentimental nostalgia can be explained in two words: comfort food. It's all the aromas, tastes and textures—casseroles, stuffing, turkey, pies—that transport us right back to the kids table packed with rambunctious siblings and cousins and plates full of glorious food. So, at this time of the year we crave all those flavors that simply taste like "home."
We have some great ideas for taking those traditional Thanksgiving dishes and making them even better with real, natural cheese. There's our Sweet Potato Puree, Mushroom Stuffing with Parmesan, and Chicken & Cranberry Sweet Potatoes. Sure to become one of your family's favorites, here's a new classic to add to your table: Cheesy Brussel Sprout Casserole. It combines the sprouts and butternut squash with mouth-watering savory flavors: bacon, cream, caramelized onion and our Shredded Sharp Cheddar.
Sargento® shredded cheese turns up the volume on flavor with its right-off-the-block taste, plus it offers the convenience and freshness you appreciate during the busy holiday season. Whether it's appetizers, entrees, desserts or leftovers, our shreds are a delicious tradition for Thanksgiving feasts.