Articles
Meal Inspiration for your 4th of July Celebration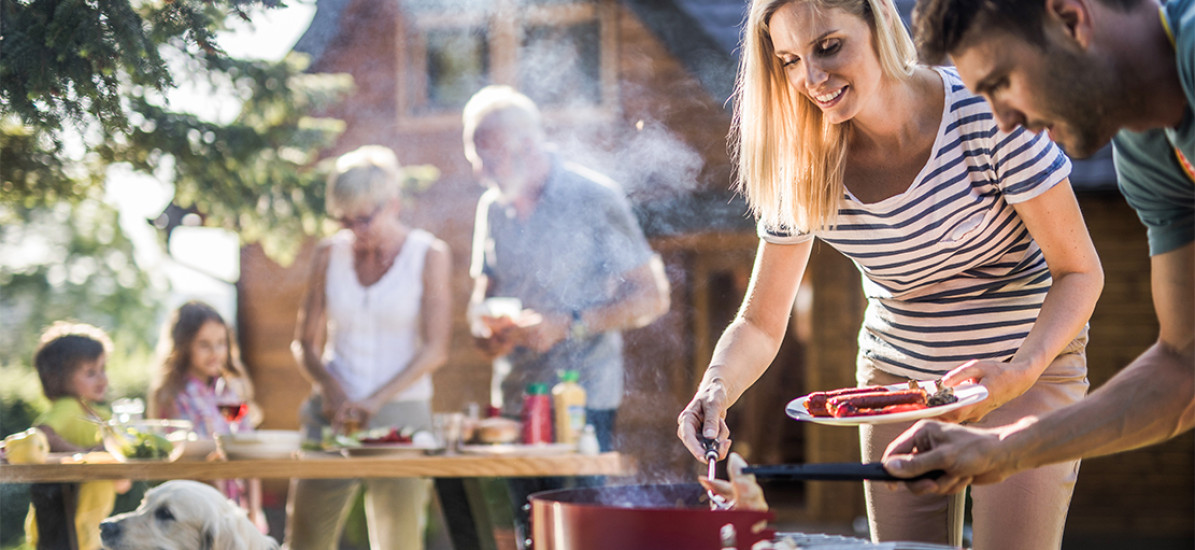 The Fourth of July is a time to gather with family and friends, celebrate the spirit of independence, and indulge in a delightful spread of delicious food. Planning the ultimate Fourth of July celebration food spread requires a combination of classic summer dishes, refreshing flavors, and creative culinary delights. From appetizers to desserts, here's a guide to help you prepare a memorable and mouthwatering feast for your Fourth of July festivities.
Pre-meal Snack (the Charcuterie):
Start off your celebration with a show-stopping Red, White & Blue Charcuterie Board. Everyone loves a little nibbling before the main event, so this recipe is the perfect way to kickstart the celebrations. In addition to being a festive showstopper with its cut-out stars, juicy fruits and real, natural cheese, it's an app that kids and adults love snacking on.
Burgers, Hot Dogs and more:
Kick off your spread with the quintessential American favorites: burgers and hot dogs. Offer a variety of options like beef, chicken, or veggie burgers, and provide an array of toppings such as lettuce, tomato, onions, pickles, cheese, and condiments like ketchup, mustard, and mayonnaise. Grilled hot dogs with a selection of relishes and sauerkraut will also be a hit. Looking to get creative? Try making a Grilling Charcuterie, Chili Dog Board or any mouthwatering burger recipe made with Sargento® real, natural cheese.
Fresh and Flavorful Salads:
Incorporate refreshing salads that capture the flavors of summer. Prepare a traditional classic Caesar salad or possibly consider a simple String Cheese Caprese Salad that combines cherry tomatoes, fresh basil, kalamata olives and Sargento® String Cheese® Snacks. For a patriotic touch, create a colorful fruit salad using blueberries, strawberries, and watermelon. You can also whip up a refreshing cucumber and tomato salad with a zesty vinaigrette.
Grilled Corn on the Cob:
No Fourth of July celebration is complete without juicy, grilled corn on the cob. Soak the corn in water before grilling to keep it moist. Serve it with a variety of flavored butters, such as garlic herb butter, chipotle lime butter, or Parmesan basil butter, for guests to slather on their corn.

Fireworks-Inspired Desserts:
End the celebration on a sweet note with desserts inspired by fireworks. Decorate cupcakes with red, white, and blue frosting, sprinkles, or edible stars. Create a festive berry trifle using layers of angel food cake, whipped cream, and fresh berries. For a refreshing treat, make a patriotic fruit parfait by layering yogurt, granola, and mixed berries in a clear glass.

Refreshing Beverages:
Keep your guests hydrated with a variety of refreshing beverages. Offer a selection of chilled lemonade, iced tea, or fruit-infused water. You can also prepare a signature Fourth of July cocktail, such as a red and blue sangria or a sparkling berry punch, for the adults to enjoy.

Hopefully, this helps guide you through preparing an Independence Day feast your family and friends will surely enjoy. So, fire up the grill, gather your loved ones, and get ready for a mouthwatering celebration.
Happy Fourth of July from all of us at Sargento® cheese!