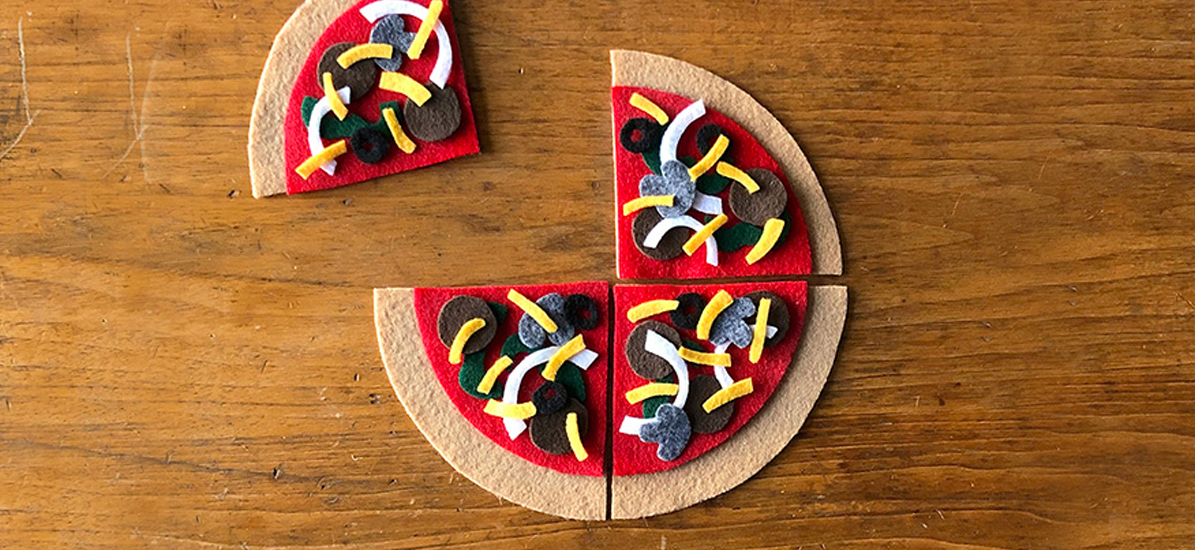 Here's a chance for the kiddos to play with their food – literally! Here are some patterns to make a fun cut-out pizza. If you don't have any felt paper on hand, this can easily be done on regular paper. Have the little ones color in the food items.

Download PDF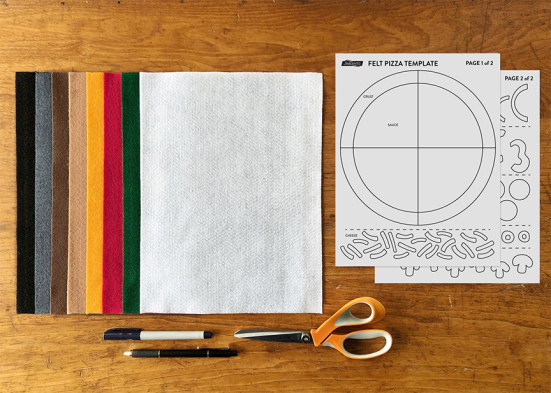 Also, here are some quick tips for cutting your pieces out:
Try to choose patterns that are simple in shape (Luckily, all of our Pizza Felt Patterns are simple ;) )
Hold the pattern piece and felt firmly together and cut without letting go. This will help with making smooth cuts
From pencil to marker, when tracing the patterns on felt paper almost all writing utensils work well.
Finally, you can also try using scotch tape and taping the pattern onto your felt paper. We recommend covering the pattern completely with tape onto the felt. This will help from making the pattern move.
We hope you have fun with this Pizza Pattern! Be sure to share pictures of your pizza masterpieces with us on our social channels!