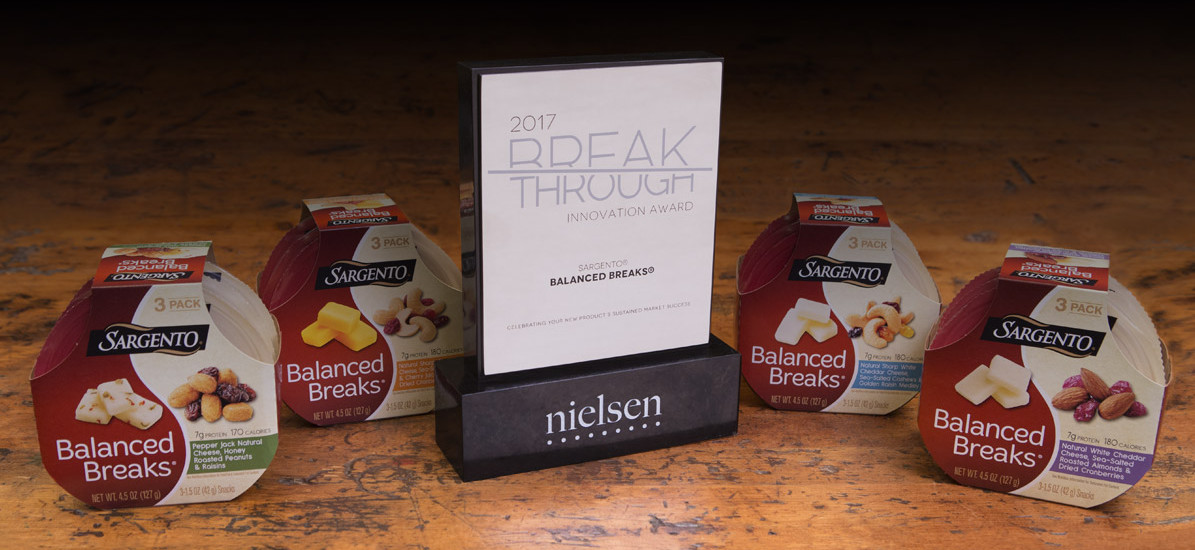 By Sargento Cheese | September 2017
Balanced Breaks® Take Lead in Innovation
---
Sargento® Balanced Breaks® Snacks have been named a Breakthrough Innovation winner for 2017 by Nielsen, a leading global provider of information and insights into what consumers watch and purchase! Nielsen analyzed more than 4,500 new consumer product introductions in the United States, but only 18 met the criteria to receive this coveted award. Sargento® Balanced Breaks® Snacks stood among those 18 winners.

With its delicious and balanced pairing of creamy cheese, crunchy nuts and sweet dried fruits, Balanced Breaks® Snacks changed the dynamics of snacking and portable foods in the cheese space. Since 2008, over 30,000 U.S. product launches have been analyzed by Nielsen's Breakthrough Innovation Project, which has honored 110 top products. This is the second Nielsen Breakthrough Innovation award for Sargento® in three years. Sargento® Ultra Thin® Cheese Slices were recognized in 2014.
---
Sargento Cheese
We are three generations of cheese innovators, cheese eaters and cheese lovers. We're Real Cheese People<sup>&trade;</sup> through and through.
---