Bistro Angel Hair Pasta Recipe
Prep Time: 10 | Cook Time: 7 | Servings: 4 | Calories: 396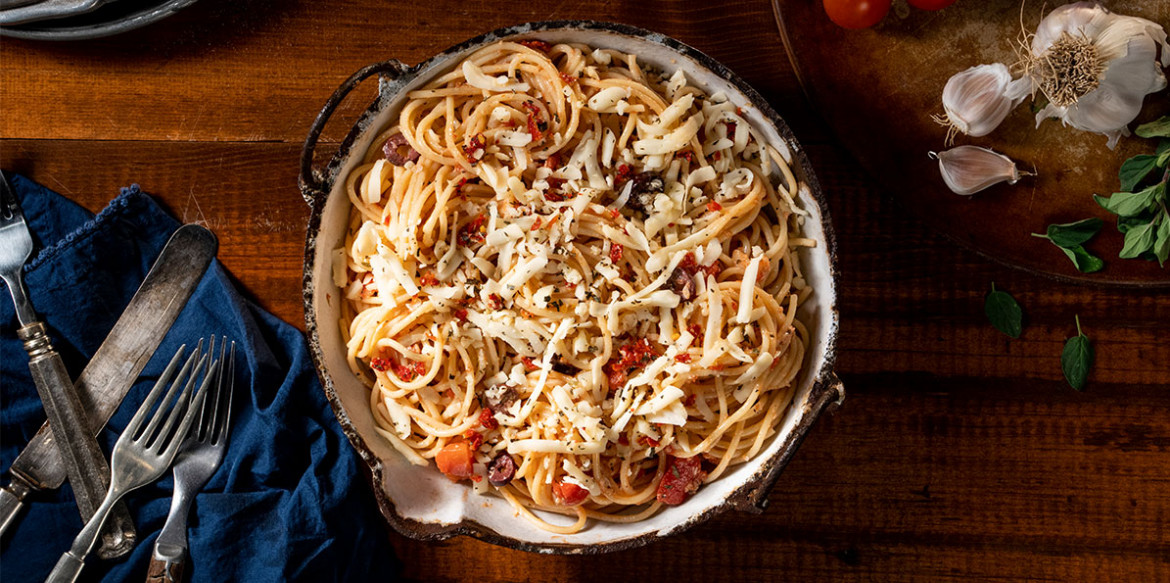 ---
Angel hair pasta has an elegantly delicate integrity but still upholds the nature of authentic spaghetti, making it the perfect choice for this recipe. With a beautiful tomato sauce and a generous helping of Sargento® Shredded Mozzarella, this dish offers a cheesiness that we come to expect with this Italian-inspired bistro creation.
Ingredients
8 oz. angel hair or spaghettini pasta, uncooked
2 cups (8 oz.) Sargento® Shredded Mozzarella
1 can (14-1/2 oz.) diced tomatoes, undrained
3 Tbsp. olive oil
1-1/2 Tbsp. balsamic vinegar
1 clove garlic, minced
2 Tbsp. sliced pitted kalamata olives (optional)
1/2 tsp. coarsely ground black pepper (optional)
2 Tbsp. sun dried tomatoes
2 tsp. dried basil
Directions
Cook pasta according to package directions. Mix cheese with sun dried tomatoes and basil. Combine tomatoes, oil, vinegar, garlic, olives and pepper in large bowl. Add hot drained pasta; toss. Stir in 1 cup cheese mixture. Transfer to serving plates; top with remaining cheese mixture.
---