Hot Ham & Swiss Sandwich
Prep Time: 5 Min | Cook Time: 5 Min | Servings: 4 | Calories: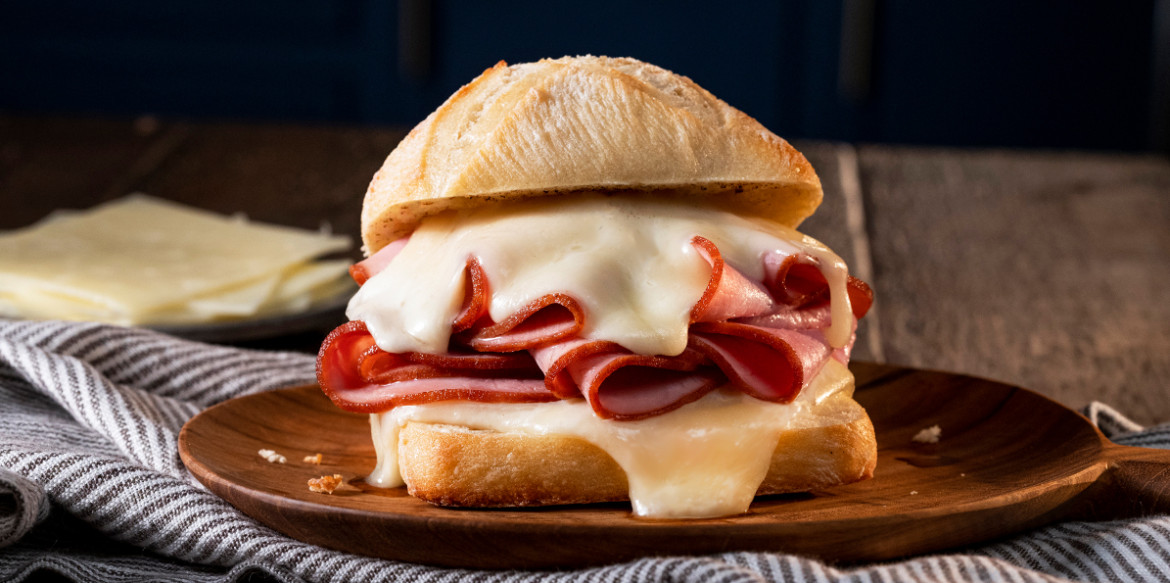 ---
Who doesn't like a hot ham and cheese sandwich when it's made with Sargento® Sliced Creamery Swiss Cheese? Ham, cheese and bread. It's a classic for a reason.
Ingredients
20 ozs. deli honey ham, thinly sliced
4 ea. 6" hoagie buns, toasted
Directions
Transfer ham to a glass or ceramic pie plate or baking dish. Cover and microwave on high for 2 minutes. Let rest for 2 minutes.
Place 2 slices of cheese on bottom buns. Place ham evenly on bun bottoms.
Place 2 slices of cheese for each sandwich over ham. Place bun tops over cheese. Microwave or toast sandwiches until cheese is well melted. Serve.
---