Grilled Ham & Cheese Sandwiches Recipe
Prep Time: 5 Min | Cook Time: 6 Min | Servings: 4 | Calories: 347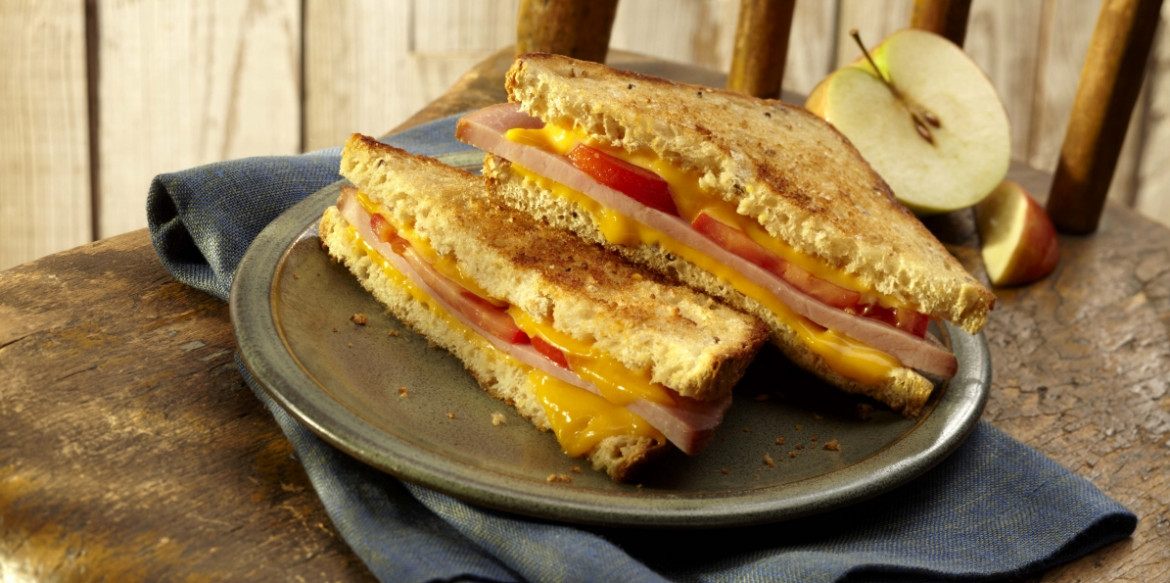 ---
No matter what time of day it is, a skillet toasted ham and cheese sandwich made with Sargento® Sliced Medium Cheddar Cheese, tangy Dijon mustard and cool slices of juicy tomato will always taste good and fill you up whether you're eating it alone, with soup or a slaw.
Ingredients
8 slices whole wheat or multi-grain bread
4 tsp. spicy brown or Dijon mustard
4 slices (1 oz. each) honey baked ham
4 slices tomato
Butter flavored cooking spray
Directions
Spread four slices of bread with mustard. For each sandwich, lay slice cheese on bread; top with ham, tomato, cheese and bread.
Coat large nonstick skillet with cooking spray. Cook each sandwich over medium heat 3 minutes per side or until golden brown and cheese is melted.
---