Sheet Pan Teriyaki Cheesesteak Recipe
Prep Time: 5 Min | Cook Time: 10 Min | Servings: | Calories: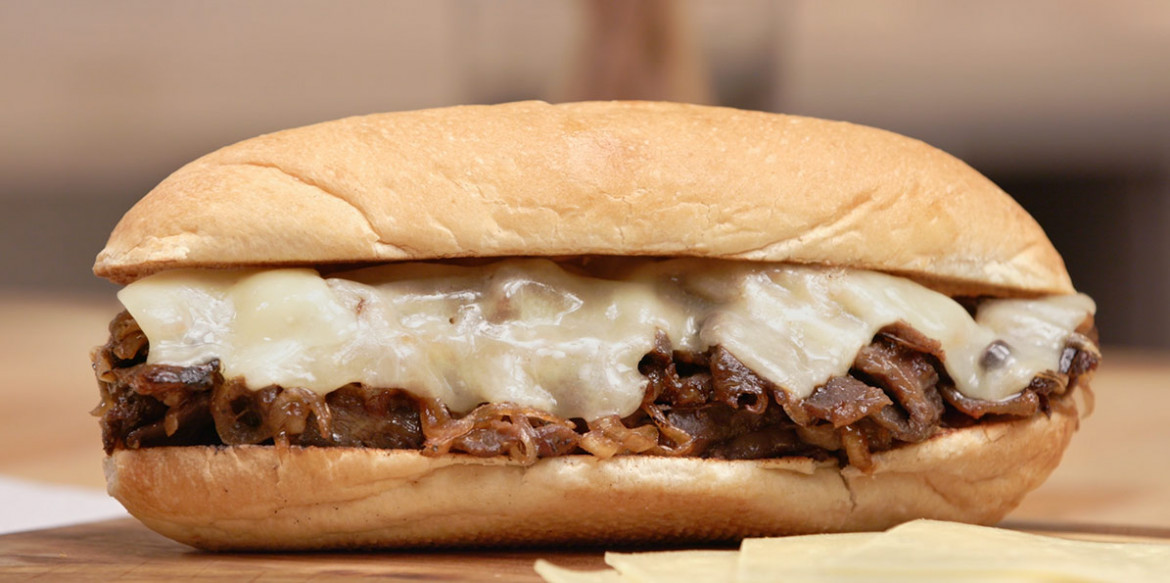 ---
Enjoy an exciting twist on this classic comfort food. This easy sheet pan technique does triple duty: it caramelizes savory and sweet beef and onion teriyaki, toasts your bread, and beautifully melts Sargento® Reserve Series™ Aged White Cheddar right on top for a smooth, buttery, and flavorful experience.
Ingredients
¾ lb ribeye, mostly frozen
1 onion
¼ cup Teriyaki sauce
2 tbsp oil
½ tsp ground black pepper
2 hoagie rolls
Directions
Thinly slice onion. Slice ribeye into thin strips.
Oil a baking tray. Add sliced ribeye, onion, teriyaki sauce, black pepper and mix well. Then evenly spread across the tray in a single layer.
Position tray about 5 inches away from the broiler and broil on high for about 10 minutes or until the beef is caramelized and the onions are softened. Be sure to check it every couple of minutes to prevent burning.
Remove the tray from the oven. Then divide and move the broiled beef and onions to opposite sides of the tray leaving space in the middle. Blanket the beef and onions with 3 cheese slices on each side and place the rolls cut side up in the middle of the tray.
Place under the broiler on low for about 2-3 minutes or until the cheese has fully melted and the bread is slightly toasted.
Transfer the filling to the rolls and serve immediately.
---