Deli Breakfast Sandwich Recipe
Prep Time: 10 min | Cook Time: 10 min | Servings: 2 | Calories: 682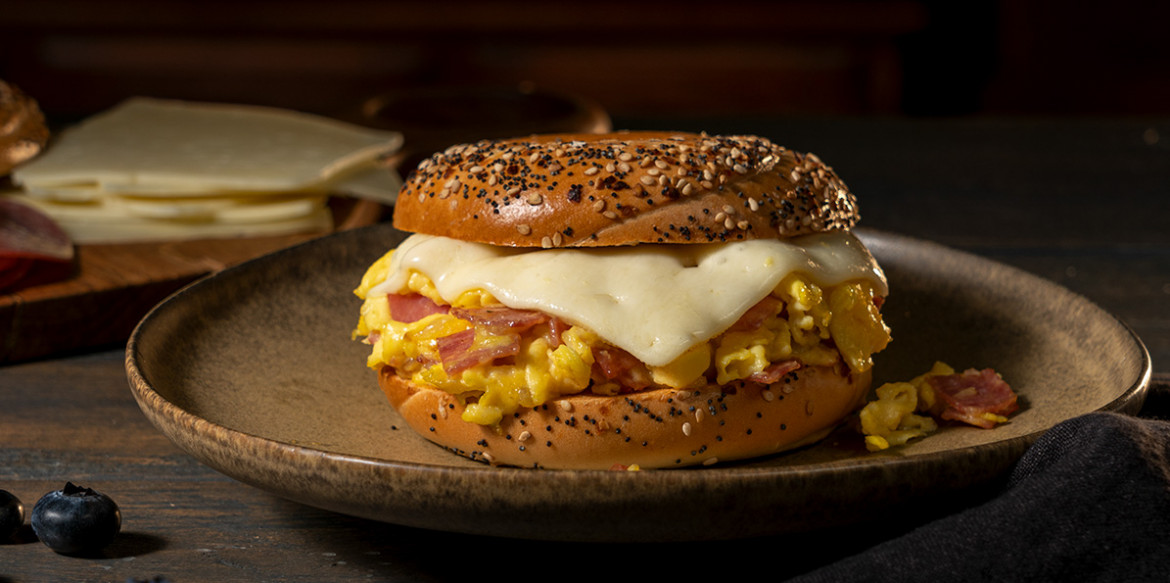 ---
Scrambled eggs, salami and a bit of onion are covered by a melty slice of Sargento® Swiss Cheese on these breakfast bagel sandwiches. A yummy way to start the day.
Ingredients
1 tablespoon butter or margarine
1/4 cup finely chopped onion
2 oz. sliced salami, chopped (1/2 cup)
4 eggs, lightly beaten
2 bagels or bialys, split, lightly toasted
Directions
Melt butter in a nonstick skillet over medium heat. Add onion; cook 5 minutes or until tender, stirring occasionally. Add salami; cook 2 minutes.
Stir in eggs; cook until eggs are softly set, stirring occasionally. Spoon mixture over bottoms of bagels; top with cheese. Close sandwiches with bagel tops.
---