Mexican Fiesta Dip
Prep Time: 20 min | Cook Time: | Servings: 8 | Calories: 524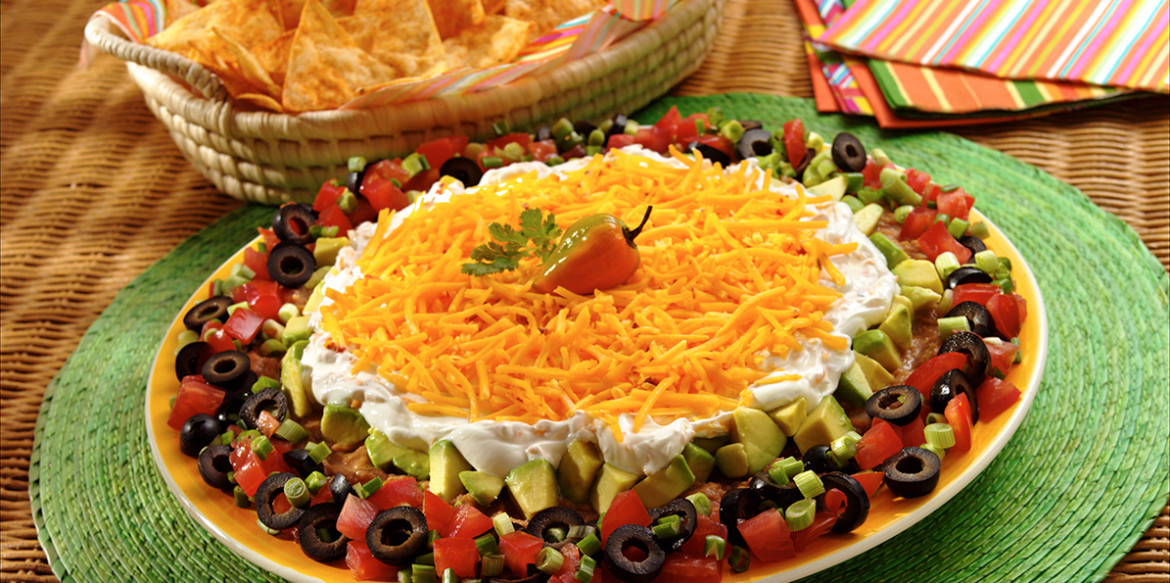 ---
Bring this fiesta dip platter out at your next party and wow your guests with a variety of classic Mexican ingredients including refried beans, Sargento® Shredded Mild Cheddar Cheese - Fine Cut with adobo chilies and sour cream over a fresh avocado mixture. Serve this with your favorite tortilla chip and dip away!
Ingredients
1 can (16 oz.) refried beans
3 ripe avocados, chopped
2 tsp. lemon juice
Salt and pepper to taste
1 pint sour cream
2 Tbsp. minced rinsed and drained canned chipotle chilies in adobo sauce*
1 cup sliced green onions
2 tomatoes, seeded and chopped
1 can (2-1/4 oz.) sliced black olives, drained
Tortilla chips
Directions
Spread refried beans on a large platter. Combine avocados, lemon juice, salt and pepper: spoon over beans. Mix cheese and chilies. Combine sour cream and 1 cup cheese mixture: spread over avocado mixture.
Combine green onions, tomatoes and olives; spread mixture in a ring around outside edge of platter. Garnish top with remaining cheese and serve with tortilla chips.
---