Golden Biscuits
Prep Time: 5 min | Cook Time: 20 min | Servings: 8 | Calories: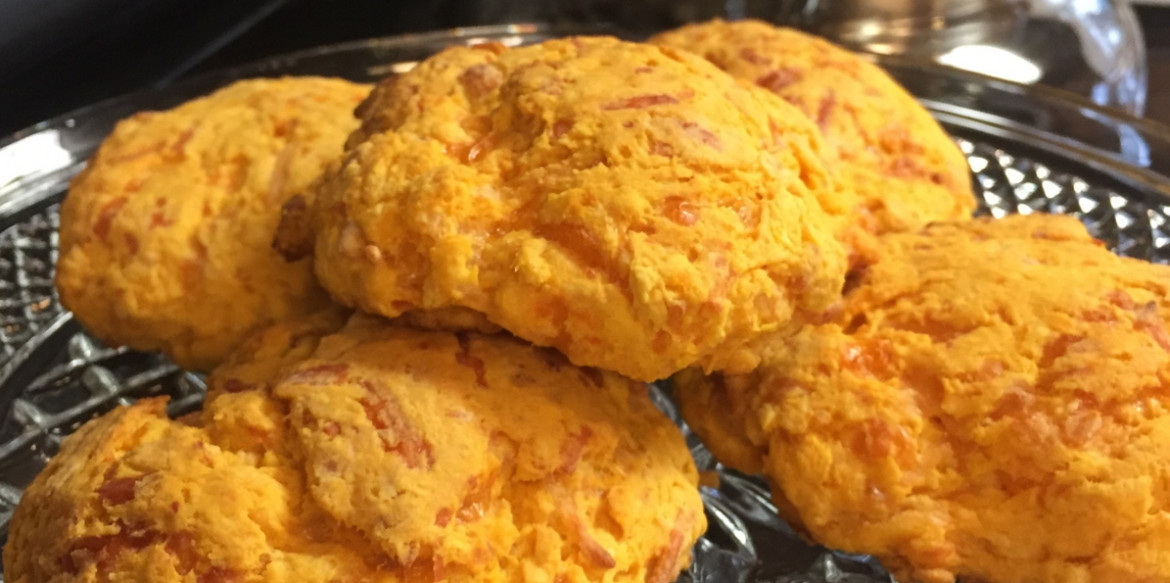 ---
A great way to use leftover sweet potatoes to create fluffy golden biscuits packed with vitamin A.
Ingredients
1-2 tablespoons melted butter
1 1/2 cups plain mashed sweet potatoes
2 cups of Bisquick
1/4 cup of milk, cream or water
1/8 cup olive oil
Directions
Preheat oven to 400 degrees F.
Pour melted butter on a jelly roll pan.
Mix all remaining ingredients together in a large mixing bowl using hands. Make 8 large balls of dough. Press and flatten each ball on the pan and turn each ball over so that the dough balls are buttered on both sides. Space the biscuits evenly on the pan and place in the oven.
Bake 15-20 minutes until tops are golden brown.
---