NEW! LAUNCHING IN 2024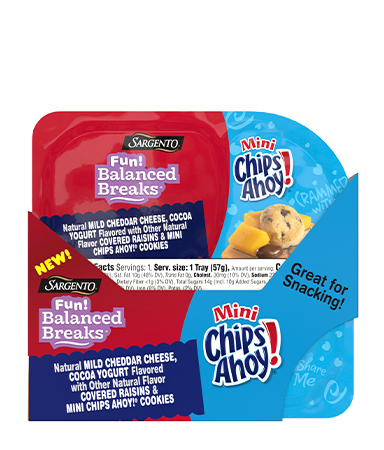 Fun! Balanced Breaks®
Pairing the yummiest flavors – Sargento® Mild Cheddar cheese, delectable cocoa yogurt flavored - covered raisins and the iconic mini CHIPS AHOY!® cookies - it'll add some extra sweetness to your day.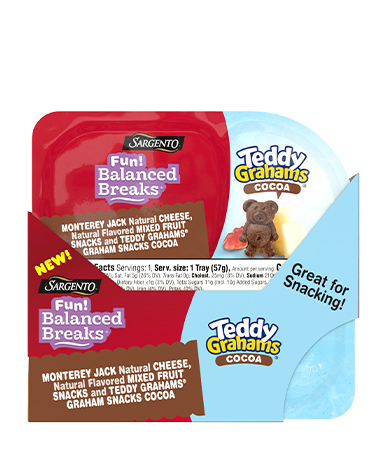 Fun! Balanced Breaks®
Combining mild and buttery Sargento® Monterey Jack cheese with chewy mixed fruit flavored snacks and cocoa TEDDY GRAHAMS®, this yummy combination is perfect for mixing, matching and enjoying at home or out and about.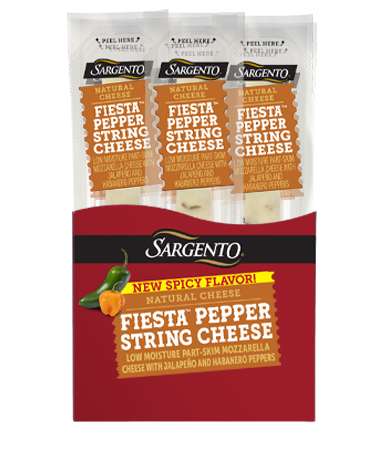 Fiesta Pepper String Cheese
The perfect spicy kick of jalapeño & habanero peppers balanced with the mild, creamy flavor of mozzarella cheese will liven up your snacking needs whether on the go or at home.
current snacking portfolio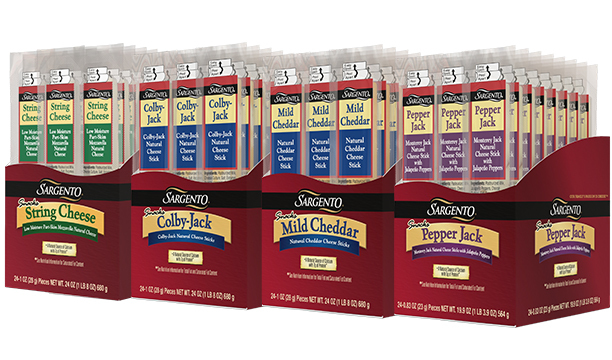 NATURAL CHEESE STICKS & STRING CHEESE
- Sargento Branded Snack Portfolio #1 in $ Velocity in Total US convenience.
- #1 String Cheese in C-Store Dollar Velocity.
- Top performing branded stick items in C-Store across multiple flavors.
- 4 delicious and nutritious varieties sold in display ready 24 pack boxes.
Learn More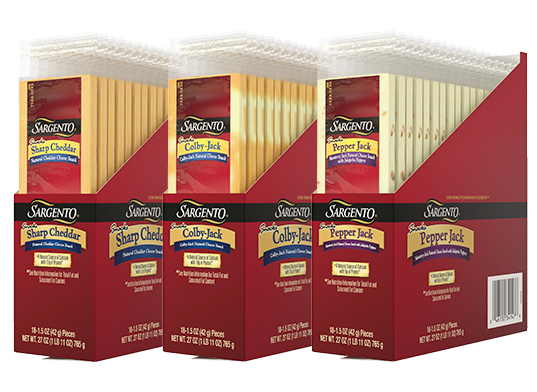 Natural Cheese Bars
- Sargento® Cheese bars are #1 in sales in Total US Convenience.
- Fastest growing Natural Cheese bars in Total US Convenience.+38% vs. YA.
- A smart snack that satisfies for consumers on the go.
- 3 popular 1.5 oz. varieties sold in shelf efficient display boxes.
Learn More
---
Balanced Breaks®
- Balanced Breaks® Portfolio is #1 in $ Velocity For All Snack Kits in Total US.
- A delicious combination of cheese, nuts and dried fruit.
- 2 varieties that come in convenient individual-sized snack trays.
Learn More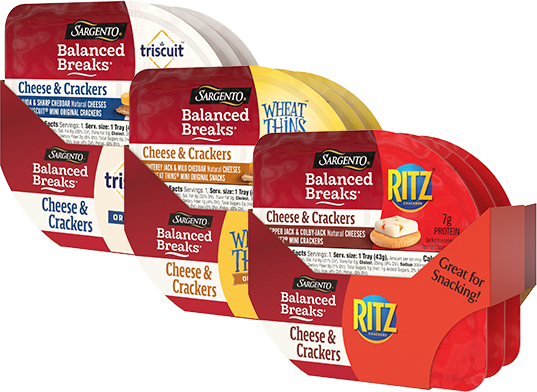 Balanced Breaks® Cheese & Crackers
- 1st ever Co-branded items for Sargento® Natural cheese snacks!
- With 100% real, natural cheese and your favorite crackers, Balanced Breaks® snack kits make snack time fun, fulfilling and nutritious.
- Available in 3 different varieties that are convenient, satisfying to enjoy at home, at work or on the go.
Learn More
MEAL INGREDIENTS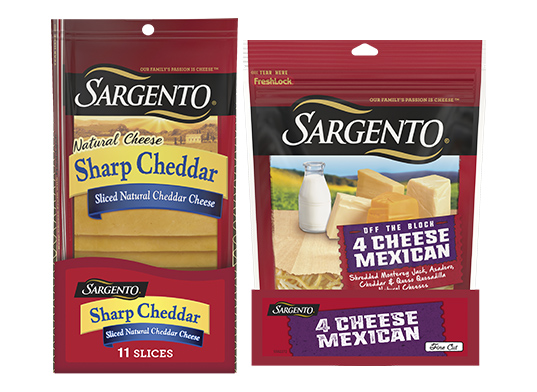 - Sargento is the #1 slice brand and #2 branded shred in Total US.
- Slice and Shred segment growing in Total US-Convenience.
- Sargento has 8 of the top 10 slices in the category.
Learn More
Thank you for your interest in Sargento® Snacks! Please fill out the form on this page for more information. Or contact contact your Advantage Solutions representative or contact us directly by emailing Joseph Miller at
joseph.miller@sargento.com
.