FEATURING
Your favorite crackers paired with your favorite cheese!
- 1st ever Co-branded items for Sargento® Natural cheese snacks.
- Scored the highest purchase intent of any Sargento® item ever tested.
- High Incrementality rate: 100% Incremental to C-Store Snack Segment.
Learn More

current snacking portfolio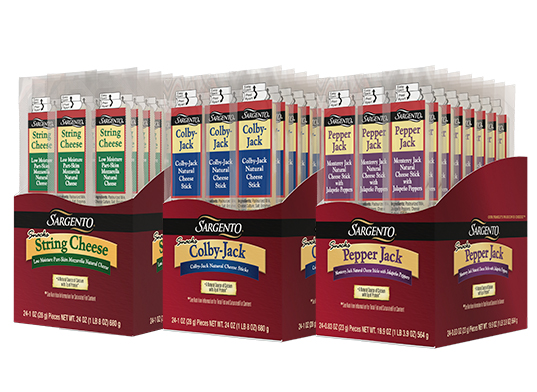 NATURAL CHEESE STICKS & STRING CHEESE
- Sargento Branded Snack Portfolio #1 in $ Velocity in Total US convenience.
- #1 String Cheese in C-Store Dollar Velocity.
- Top performing branded stick items in C-Store across multiple flavors.
- A smart satisfying snack with calcium and up to 7g of protein per serving.
- 5 delicious and nutritious varieties sold in display ready 24 pack boxes.
Learn More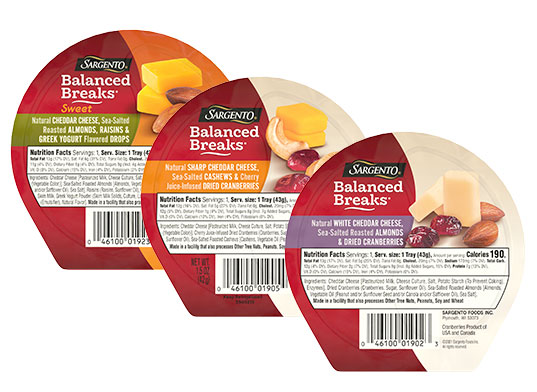 Balanced Breaks®
- Balanced Breaks® Portfolio is #1 in $ Velocity For All Snack Kits in Total US.
- A delicious combination of cheese, nuts and dried fruit.
- 5 delicious varieties.
Learn More
---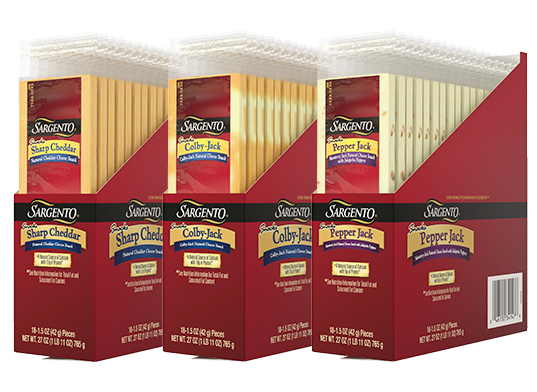 Natural Cheese Bars
- Sargento® Cheese bars are #1 in sales in Total US Convenience.
- Fastest growing Natural Cheese bars in Total US Convenience.+36% vs. YA.
- A smart snack that satisfies for consumers on the go.
- 3 popular 1.5 oz. varieties sold in shelf efficient display boxes.
Learn More
MEAL INGREDIENTS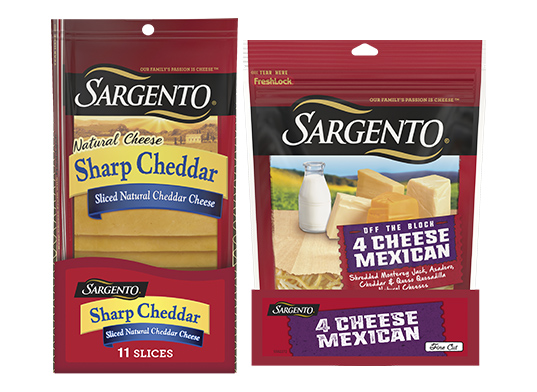 - Sargento is the #1 slice brand and #2 branded shred in Total US.
- Meal Ingredients segment growing in Total US-Convenience.
- Sargento has 8 of the top 10 slices in the category.
- At home eating occasions remain above pre-COVID levels and are projected to grow +4% through 2024.
- 71% of consumers plan to continue to cook more at home meals after the pandemic ends.
Learn More
Thank you for your interest in Sargento® Snacks! Please fill out the form on this page for more information. Or contact contact your Advantage Solutions representative or contact us directly by emailing Joseph Miller at
joseph.miller@sargento.com
.