Soft Shell Chicken Tacos
Prep Time: 15 min | Cook Time: 17 min | Servings: 4 | Calories: 569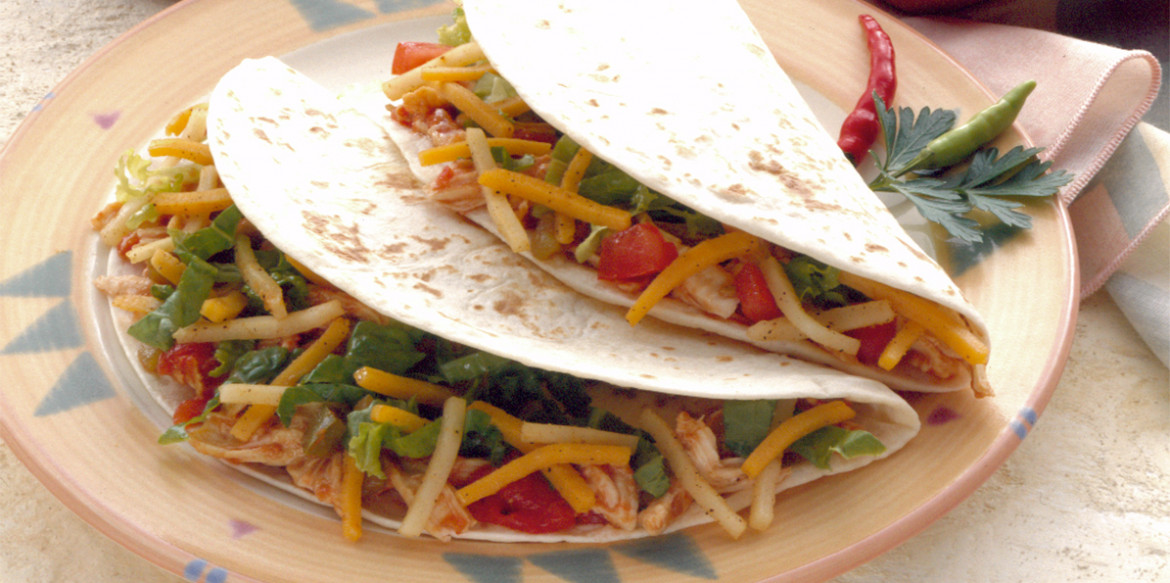 ---
These inspired tacos feature seasoned chicken breast that's cooked with stewed tomatoes and salsa until it's ready to be shredded. Then this savory mixture is layered in soft taco shells along with melted Sargento® Shredded Reduced Fat 4 Cheese Mexican and freshly chopped garnishes.
Ingredients
3/4 lb. boneless, skinless chicken breasts
1 tsp. cumin
1 can (8 oz.) stewed tomatoes, undrained
1/3 cup salsa
1 green onion, thinly sliced
8 (7-inch) flour tortillas, warmed
1 cup shredded lettuce
1 medium tomato, chopped
1/4 cup chopped fresh cilantro (optional)
Directions
Place chicken in one layer in skillet over medium heat; season with cumin. Pour stewed tomatoes and salsa over chicken. Simmer, uncovered, 15 minutes or until chicken is tender, turning once.
Remove chicken; reserve liquid in skillet. Cool and shred chicken; add to skillet with green onion; cook 2 minutes or until most of the liquid is absorbed. Divide chicken mixture evenly down center of each tortilla. Top with shredded lettuce, chopped fresh tomato and cheese. Add cilantro, if desired; fold and serve immediately.
---