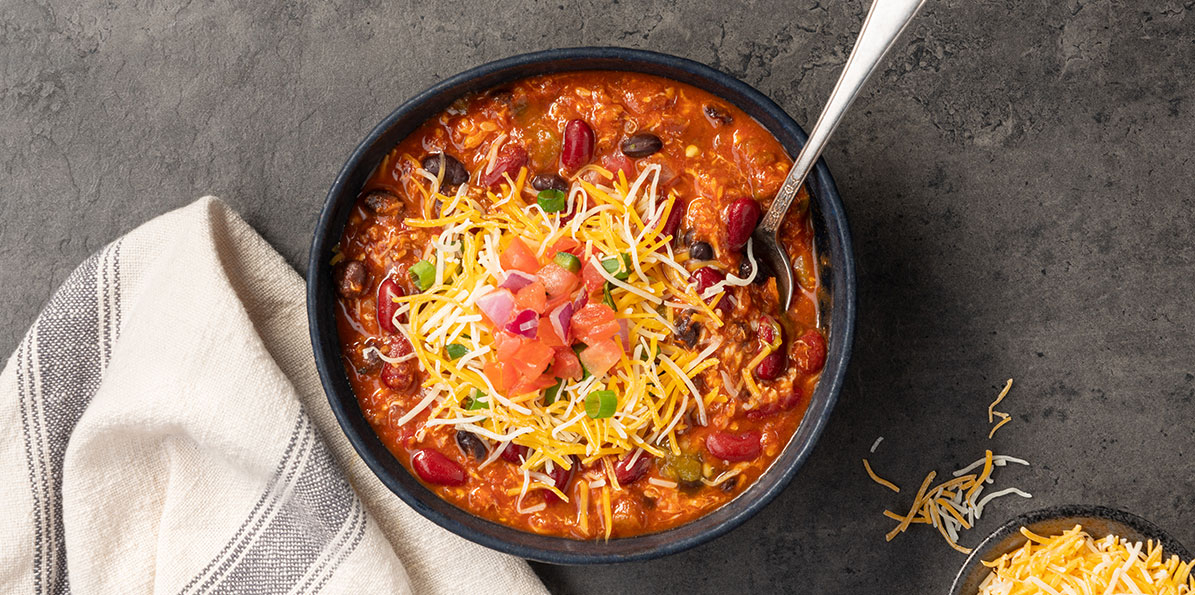 ---
Ingredients
1 packet Taco seasoning
1 lb Ground beef
1 (16oz.) jar Salsa
1 (12 oz.) Can kidney beans
1 (12 oz.) Can black beans
1 (12oz.) Can green chills
1 (28oz.) can of crushed tomatoes or plum tomatoes in puree, chopped
2 cups Sargento® 4 Cheese Mexican
Optional Garnish: Sour cream, green onion, salsa, cheese
Directions
In a skillet, brown ground beef with taco seasoning following any additional instructions on the seasoning packet.
Transfer ground beef to crock pot dish add next five ingredients.
Set crock-pot to high for two hours. Stir in cheese and set crock-pot to low for 2 hours.
Garnish with sour cream, green onion, salsa and cheese.
---