Argentinean Burger
Prep Time: 25 MIN | Cook Time: 10 MIN | Servings: 4 | Calories: 927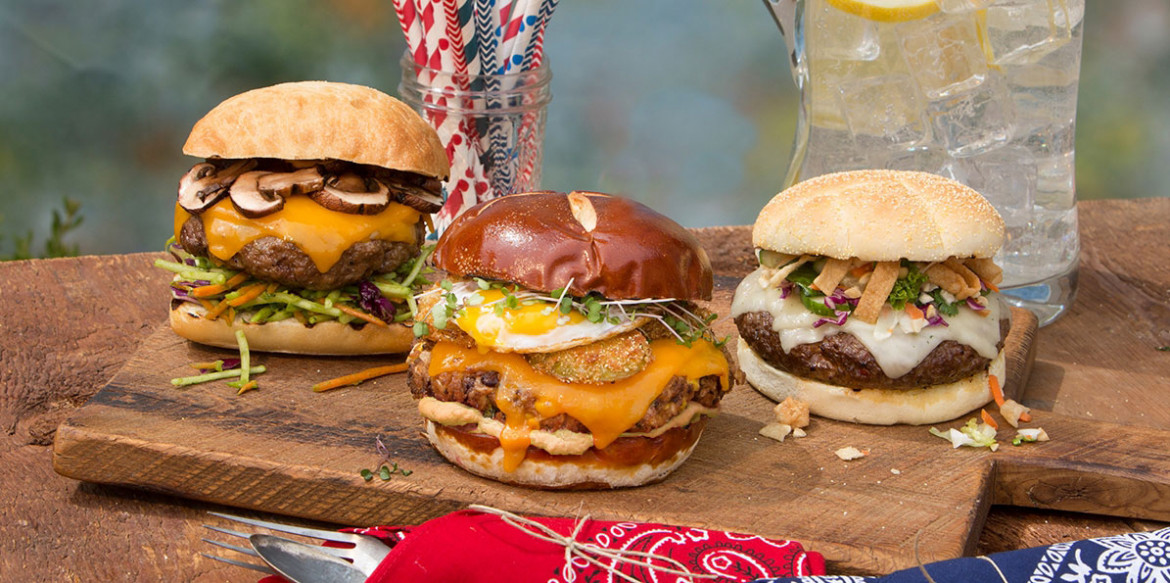 ---
<p>These sassy burgers get their flavor from two kinds of meat, cumin and paprika. The slaw, which is made with classic chimichurri sauce, adds spice and freshness, while the mushrooms give a little woodsy accent. Of course, no burger is complete without Sargento® Sliced Cheese. In this case, Smokehouse Cheddar™ brings it all together. p.p1 {margin: 0.0px 0.0px 0.0px 0.0px; font: 12.0px Helvetica}</p>
Ingredients
1.5 lbs. lean ground beef
1/2 lb. ground pork
1 tsp. ground cumin
1 tsp. smoked paprika
½ tsp. kosher salt
½ tsp. fresh ground black pepper
½ cup fresh parsley
¼ cup fresh cilantro
1 ea. serrano or jalapeno pepper, chopped
¼ cup chopped red onion
1 tsp. kosher salt
⅓ cup red wine vinegar
2 tsps. EVOO
2 cups fresh cole slaw mix
4 oz. crimini mushrooms
4 ea. Whole wheat ciabatta buns
Directions
For Burgers: In a medium bowl, combine ground beef and next 5 ingredients. Gently form into 4 equal patties. Set aside. Pre-heat grill to medium heat.
For Chimichurri Slaw: In a food processor bowl, combine parsley and next 6 ingredients. Pulse until well blended but still slightly chunky. Transfer 1/2 of dressing to a medium size bowl and set remaining dressing to a small bowl to be served as a condiment with the burgers. Add cole slaw mix. Toss to coat. Refrigerate mixture until ready to assemble burgers.
To Prepare Burgers: Grill burgers over medium high heat for 3-4 minutes per side or until burgers are cooked through. Meanwhile, grill the mushrooms until softened, turning 2-3 times while burgers are cooking. Top each burger with 2 slices of cheese. Transfer burgers and mushrooms to a plate and let rest for 5 minutes. Slice mushrooms. Place one burger on each bun bottom. Top each burger with sliced mushrooms. Top each burger with prepared slaw. Finish with bun top. Serve.
---