Barbecued Cheddar Sloppy Joes Recipe
Prep Time: 10 Min | Cook Time: 10 Min | Servings: 4 | Calories: 380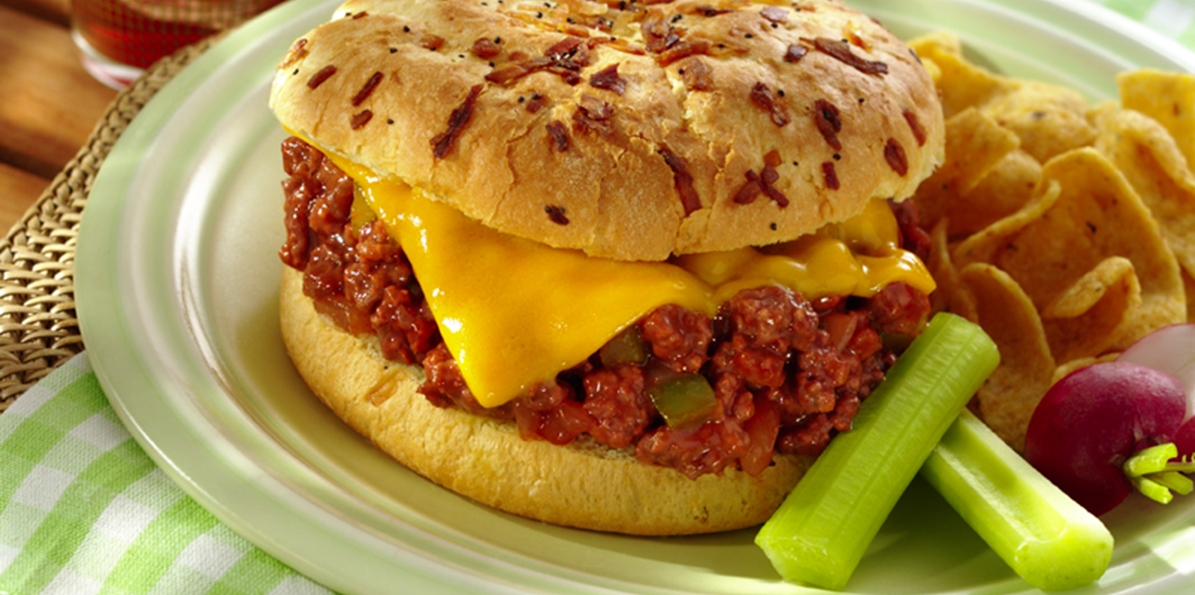 ---
School cafeteria Sloppy Joes may be a thing of the past, but it doesn't mean that a classic recipe can't be updated with a modern twist! Melting Sargento® Sliced Extra Sharp Cheddar Cheese onto a heaping pile of meaty filling gives the perfect amount of zest and gooey texture. Make sure you have plenty of napkins on hand for you and your guests because this Sloppy Joe definitely lives up to its name.
Ingredients
1 lb. lean ground beef or ground turkey
1/2 cup diced green or yellow bell pepper
1/2 cup chopped onion
2 cloves garlic, minced (optional)
1/2 cup barbecue sauce or chipotle barbecue sauce
1/4 cup catsup
4 onion rolls or hamburger buns, split, lightly toasted
4 slices Sargento® Sliced Extra Sharp Cheddar Cheese
Directions
Cook meat with bell pepper, onion and, if desired, garlic in a large skillet over medium heat until meat is no longer pink, stirring frequently; drain. Add barbecue sauce and catsup; simmer 5 minutes, or until thickened and pepper is tender, stirring occasionally.
Spoon meat mixture over bottoms or rolls; top each with a slice of cheese and roll tops.
---