Mac 'n' Cheese Mug
Prep Time: 2 min | Cook Time: 7 min | Servings: 1 | Calories: 392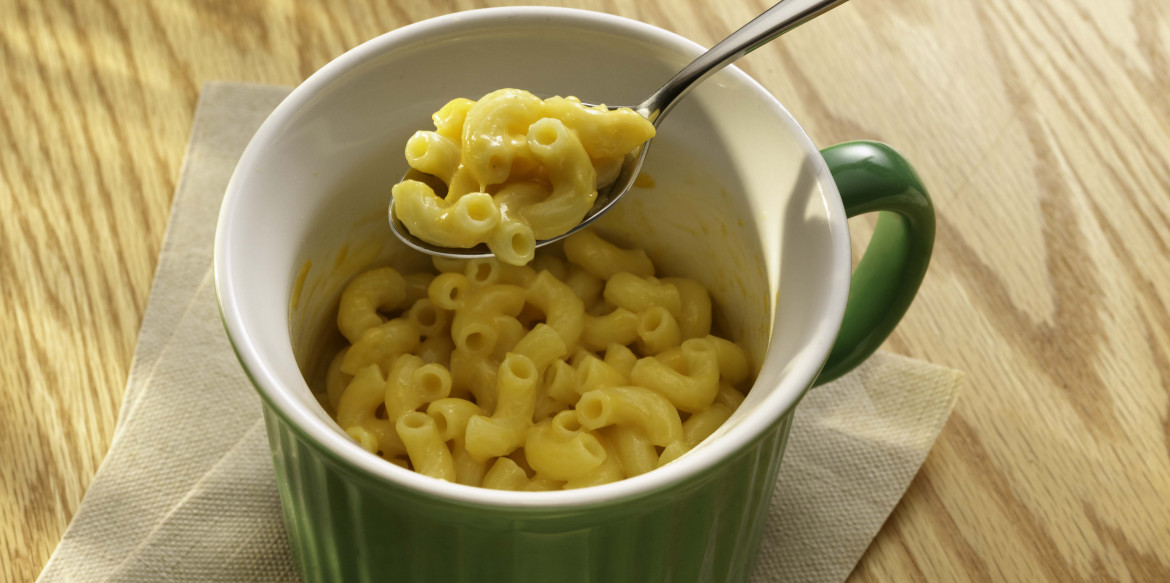 ---
All the luscious mac and cheese flavor you crave is just minutes away with our mug meal that puts Sargento® Shredded Mild Cheddar Cheese - Fine Cut in with milk and water into the microwave and effortlessly cooks everything together in mere minutes for a quick cheesy bite.
Ingredients
1/2 cup water
1/3 cup uncooked elbow macaroni
1/4 cup milk
Directions
Combine water and macaroni in 20 oz. mug or medium size microwave-safe bowl.
Microwave uncovered on high power 2 minutes; stir. Continue to microwave 3 to 4 minutes more, stirring after each minute of cooking. Water should be absorbed and macaroni almost tender. (If water is absorbed and macaroni is not almost tender, add 1 tablespoon water and microwave 1 minute longer.)
Stir in milk; add cheese and stir. Microwave on high power 1 minute. Stir well; let stand at room temperature 1 minute before serving.
---