Roast Beef Melt
Prep Time: 10 min | Cook Time: 10 min | Servings: 4 | Calories: 561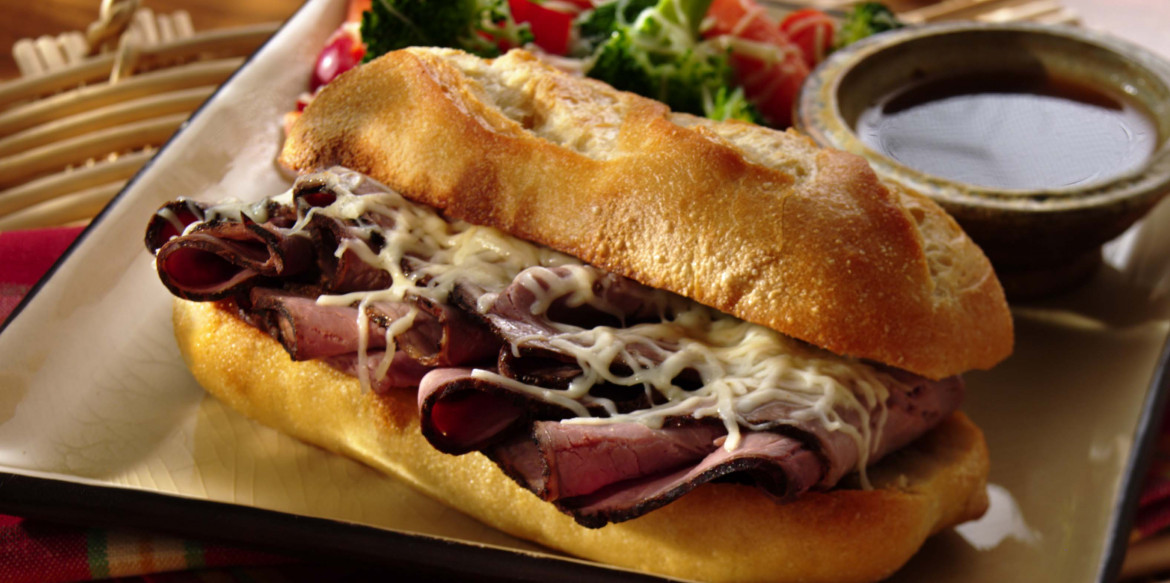 ---
Roasted carrots, bell peppers and broccoli tossed with garlic make a delicious addition to this hearty roast beef sandwich. It's layered with melted Sargento® Shredded 6 Cheese Italian and served with savory au jus for a complete combination of ingredients that's perfect to serve for any meal.
Directions
Preheat broiler. Toss carrots with oil in a 2 quart round microwave-safe casserole dish. Cover; cook at high power 3 minutes. Add broccoli, bell pepper and garlic; toss well. Cover; cook at high power 2 minutes or until vegetables are crisp-tender. Top with 3/4 cup cheese; cover and let stand 1 minute or until cheese is melted.
Meanwhile, open hoagie rolls like a book; place cut sides up on a baking sheet. Broil 4 inches from heat source until lightly toasted, 1 to 2 minutes. Remove from broiler. Divide roast beef over rolls; top each with 1/4 cup cheese. Broil until cheese melts, about 1 minute. Close sandwiches; cut in half. Serve with au jus for dipping. Serve with vegetables.
---