Fresh Vegetable Pizza Recipe
Prep Time: 15 min | Cook Time: 16 min | Servings: 6 | Calories: 173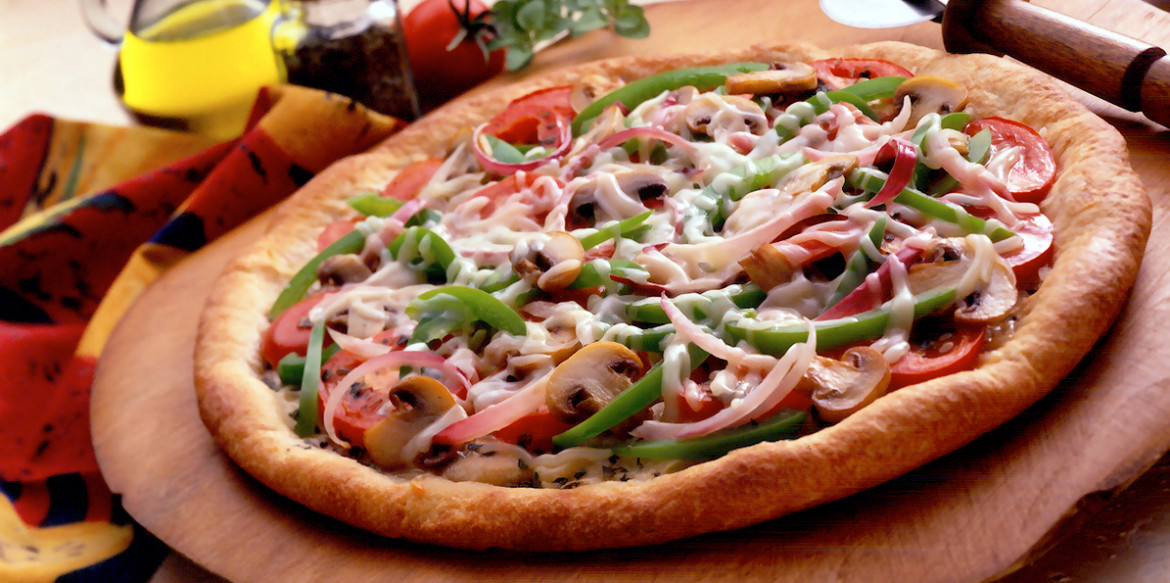 ---
Chop up an array of veggies including red onions, bell peppers, mushrooms and tomatoes and use them to top your prepared pizza dough. On top of your favorite red sauce, add a hearty helping of Sargento® Shredded 4 Cheese Pizzeria for that authentic pizza flavor your crave.
Ingredients
1 can (10 oz.) refrigerated pizza dough
3/4 cup pasta sauce
2 cups (8 oz.) Sargento® Shredded Mozzarella - Traditional Cut or Sargento® Shredded 4 Cheese Pizzeria, divided
1/2 cup diced red onion
1 green bell pepper, diced
1-1/2 cups sliced fresh mushrooms
2 plum tomatoes, sliced
1 tsp. dried oregano (optional)
Directions
Spray 12-inch round pizza pan with nonstick vegetable spray. Unroll crust; press into prepared pan. Bake in preheated 425°F oven 6 minutes or until crust is just beginning to brown.
Spread sauce over crust; sprinkle 1 cup cheese over crust. Top with onion, bell pepper, mushrooms, tomatoes, remaining 1 cup cheese and oregano, if desired. Bake at 425°F 10 minutes or until crust is crisp and cheese is melted.
---