Zucchini Parmigiana
Prep Time: 15 min | Cook Time: 50 min | Servings: 8 | Calories: 298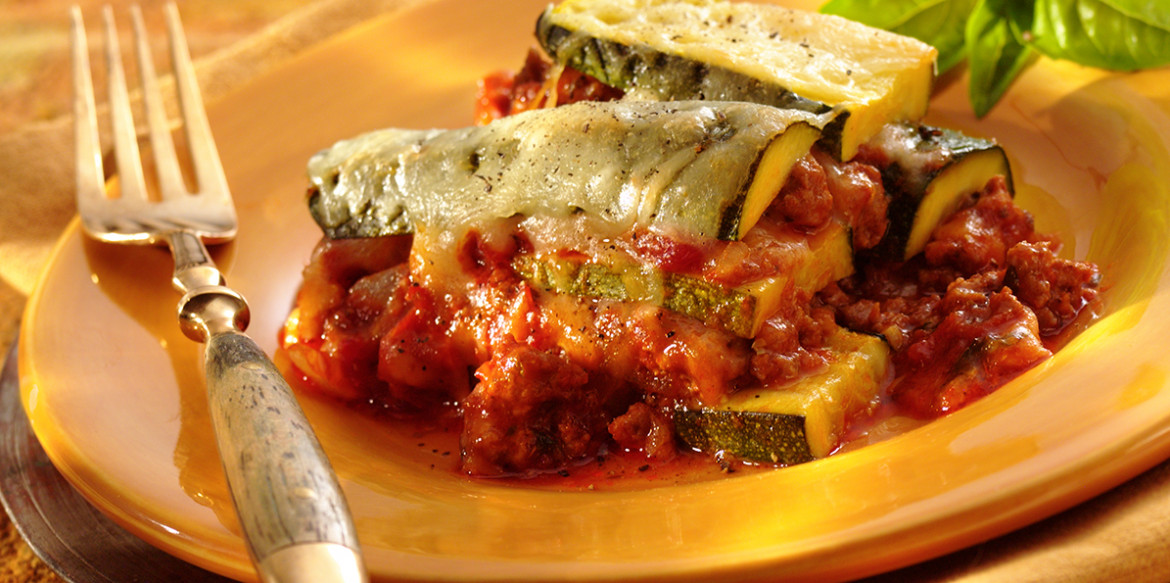 ---
Zucchini slices substitute for eggplant in this hot-from-the-oven dish. As the name implies, Sargento® Shaved Parmesan, which melts deliciously between layers of zucchini, ground beef and pasta sauce, is the star of this Italian recipe.
Directions
Preheat oven to 350°F.
Heat oil in a heavy medium saucepan over medium heat. Add onion, garlic and basil. Sauté 2-3 minutes. Add ground beef and cook about 6-8 minutes until brown. Drain liquid; return meat mixture to saucepan and add 2 cups pasta sauce. Stir well and simmer 10 minutes on low heat.
Meanwhile, cook zucchini in boiling salted water until tender, about 2 minutes. Rinse under cold water; drain well and pat dry.
Spread remaining tomato and basil pasta sauce on bottom of a 9x13-inch casserole dish. Top with 1/3 zucchini and spoon 1/2 meat mixture over zucchini. Sprinkle with 1 cup cheese. Repeat layering with 1/3 zucchini, remaining meat mixture and 1 cup cheese. Place remaining zucchini on top and sprinkle with remaining cheese. Bake for about 30 minutes until cheese begins to brown. Let stand 5 minutes before serving. Serve with pepper, if desired.
---