Pizza Mexicana
Prep Time: 20 min | Cook Time: 12 min | Servings: 32 | Calories: 90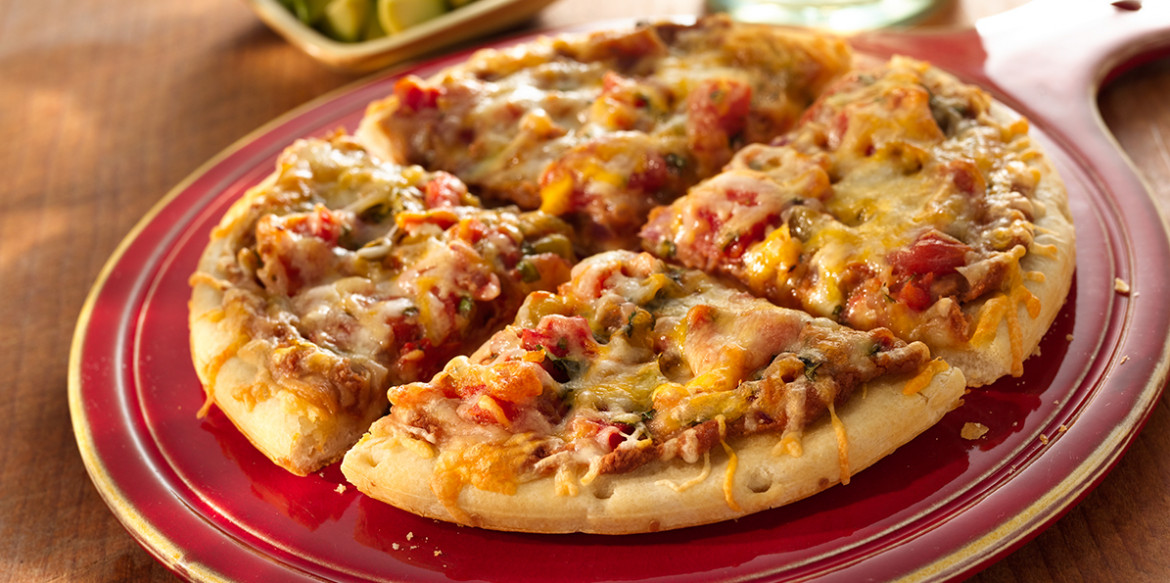 ---
<p>Put your favorite Mexican ingredients and flavors on top of a pizza crust for a blend of delicious ingredients like refried beans, diced tomatoes with onion, chilies and cilantro and top them with melted Sargento® Shredded 4 Cheese Mexican - Fine Cut for a cheesy treat anytime.</p>
Ingredients
2 Tbsp. olive oil
1 medium red onion, diced
1 can (14-1/2 oz.) diced tomatoes, drained
1 can (4 oz.) chopped green chilies, drained
1/4 cup chopped fresh cilantro, divided
4 (4 oz. each) prepared Italian bread shells
1 can (16 oz.) refried beans
Sour cream, sliced ripe avocado (optional)
Directions
Heat oil in large skillet over medium heat. Add onions; cook 5 minutes, stirring occasionally. Add tomatoes and chilies; cook 5 minutes or until most of liquid evaporates, stirring occasionally. Stir in 2 tablespoons cilantro.
Spread beans evenly over bread shells; top with tomato mixture and sprinkle with cheese. Place on large baking sheet.
Bake in preheated 450°F oven 10-12 minutes or until cheese is melted and crust is browned and crisp. Cut each bread shell into wedges; sprinkle with remaining cilantro. Garnish with sour cream and avocado, if desired.
---