Pizza Omelet
Prep Time: 5 min | Cook Time: 8 min | Servings: 2 | Calories: 592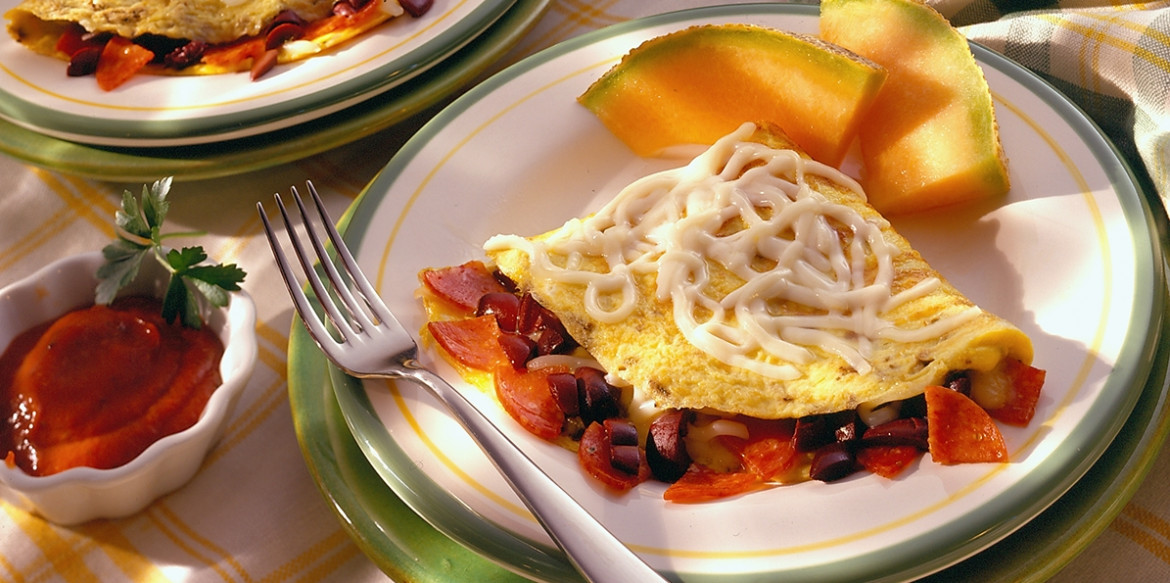 ---
<p>Pizza for breakfast is good, but this pizza omelet is even better! Italian spices are mixed into the eggs and the omelet is filled with pepperoni, olives and Sargento®&nbsp;Mozzarella or 4 Cheese Pizzeria, then topped with pizza sauce. What a way to start the day!</p>
Directions
Beat eggs, basil, oregano, salt and pepper together in small bowl.
Melt butter in large non-stick skillet over medium heat. Add egg mixture to skillet; cook 2 minutes or until eggs begin to set on bottom. Lift edges of omelet with spatula to allow uncooked portion of eggs to flow to edges and set.
When eggs are almost set, sprinkle 3/4 cup cheese, pepperoni and olives over eggs. Fold half of omelet over filling. Sprinkle remaining cheese over omelet. Reduce heat to low; cook 2 minutes or until eggs are set in center. Divide omelet in half; transfer to serving plates. Top with pizza sauce.
---