Italian Style Frittata
Prep Time: 20 min | Cook Time: 14 min | Servings: 6 | Calories: 196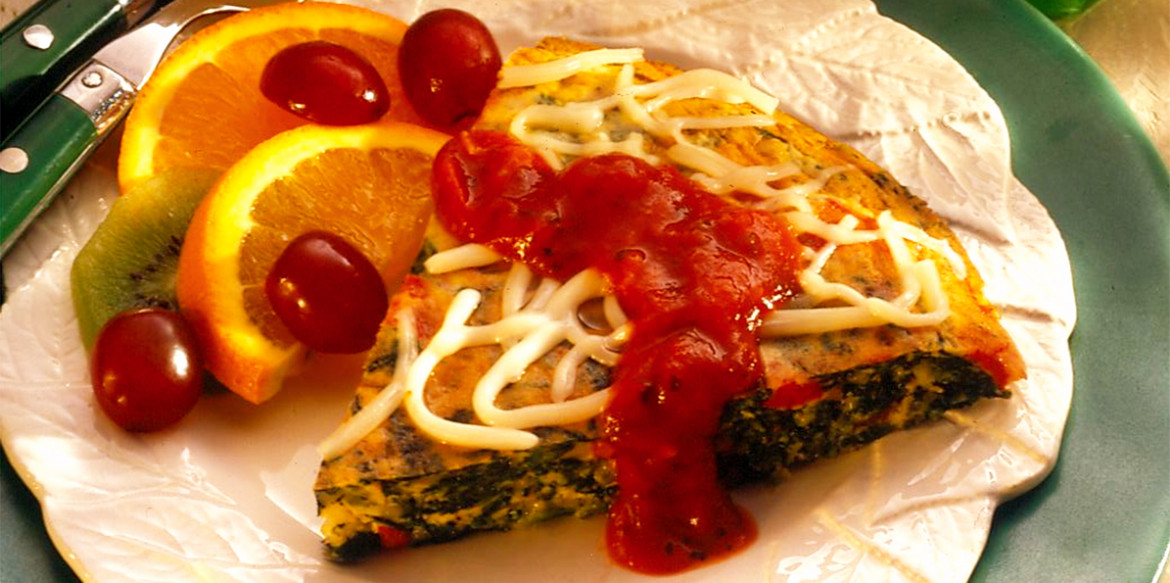 ---
Decorate your next brunch table with a beautiful frittata made from savory ingredients like diced roasted red peppers with freshly chopped basil and spinach mixed with eggs and topped with Sargento® Shredded Reduced Fat 4 Cheese Italian. This wonderfully cheesy treat is perfect for everyone.
Directions
Coat large non-stick skillet with cooking spray. Cook garlic in skillet 2 minutes over medium heat, stirring occasionally.
Combine eggs, 1 cup cheese, spinach, red peppers, basil, salt and pepper flakes, if desired, in medium bowl. Pour mixture into ovenproof skillet; stir once and flatten mixture with back of spatula. Cook 2 minutes or until edges of frittata begin to set.
Bake in preheated 350°F oven 10 minutes or until set in center. Remove from oven; carefully loosen frittata from pan with spatula. Place serving plate over skillet and flip frittata onto plate. Sprinkle with remaining cheese. Let stand 2 minutes or until cheese is melted. Cut into wedges; serve with pasta sauce.
---