Tuna Bruschetta
Prep Time: 15 min | Cook Time: 5 min | Servings: 4 | Calories: 255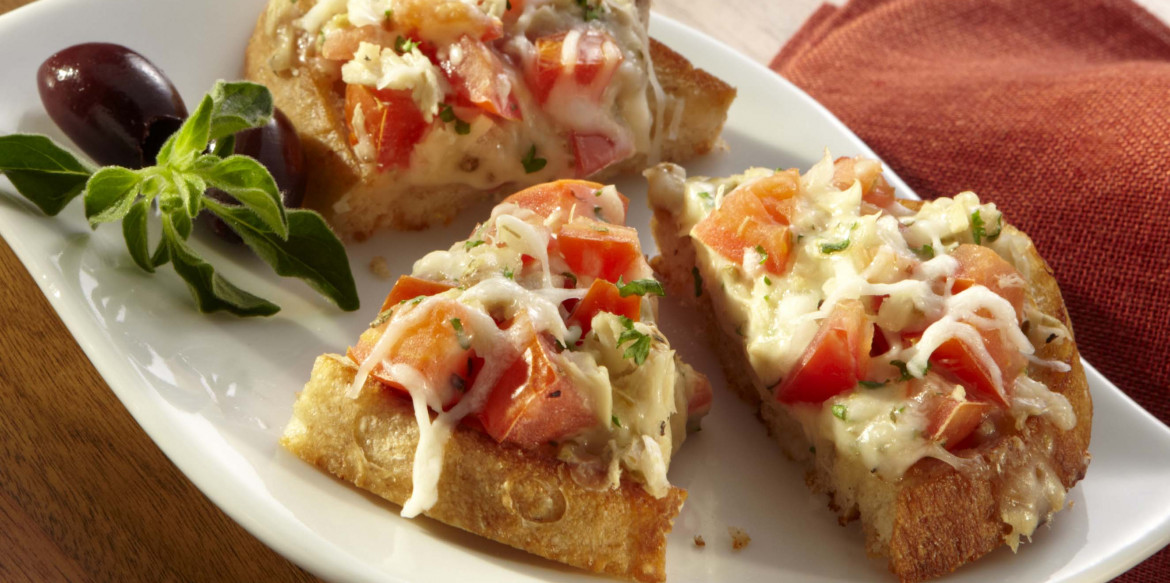 ---
Put this unique bruschetta together that includes hearty ingredients like flaked tuna, hand chopped tomatoes, onions, parsley, garlic, fresh oregano and olive oil all neatly arranged onto toasted slices of Italian bread and topped with Sargento® Shredded Mozzarella - Fine Cut.
Directions
Combine cheese, tuna, tomatoes, onion, parsley and oregano in small bowl. Brush both sides of bread with olive oil and rub surface with cut-side of garlic.
Toast bread in two large skillets over medium heat until light golden brown. Turn and top each toasted surface with 1/4 of the cheese mixture; reduce heat to low, cover and cook until cheese melts and bread is golden brown on bottom.
Cut each bruschetta into 3 pieces; serve warm as appetizer.
---