Italian Twice Baked Potatoes
Prep Time: 25 min | Cook Time: 22 min | Servings: 8 | Calories: 279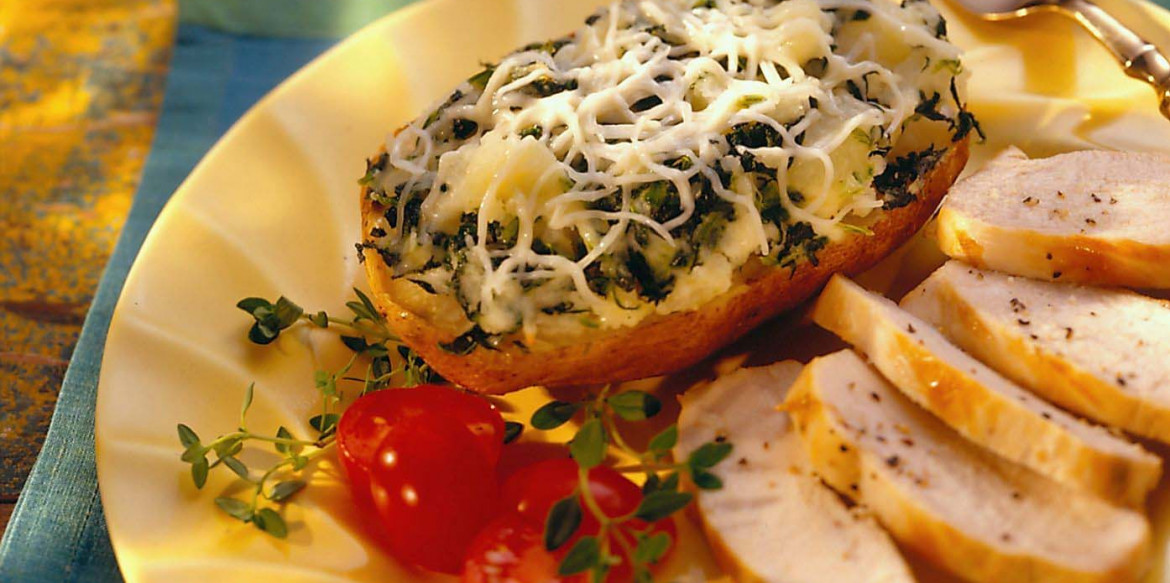 ---
<p>Get your oven fired up for these delicious twice-baked potatoes brimming with Italian flavors from chopped spinach and Sargento® Shredded 6 Cheese Italian sprinkled with freshly chopped basil. These potatoes make great companions for hearty dishes that need a little bit of cheesy potato flavor on the side.</p>
Directions
Place potatoes on paper towel in microwave oven. Microwave on HIGH 8 minutes. Turn potatoes over; microwave 8 minutes more or until tender. Let stand 5 minutes.
Combine sour cream, milk, salt and pepper in medium bowl. Cut potatoes in half lengthwise. Scoop potato pulp into bowl leaving 1/4-inch shell. Place shells on foil-lined baking sheet. Mix potato pulp into sour cream mixture. Stir in spinach and 1 cup cheese.
Mound mixture into potato shells. Bake in preheated 350°F oven 20 minutes or until heated through. Sprinkle with remaining cheese. Bake 2 minutes or until cheese is melted; sprinkle with basil.
---